Using civil war photos by Mathew B. Brady unearthed from the Library of Congress Archive, I melded food and history in these whimsical creations. My goal was to create quirky personalities in the surreal images. 
Each General and Officer is pictured with his most treasured possessions - Potato Head George Crook cradles his pride and joy while a family portrait over his shoulder establishes his roots. Asparagus John Lorimer Worden is pictured with his beloved lemon and his salt and pepper trophies. 
Thanks to 
LOC.gov
 and the historic photos by Mathew B. Brady.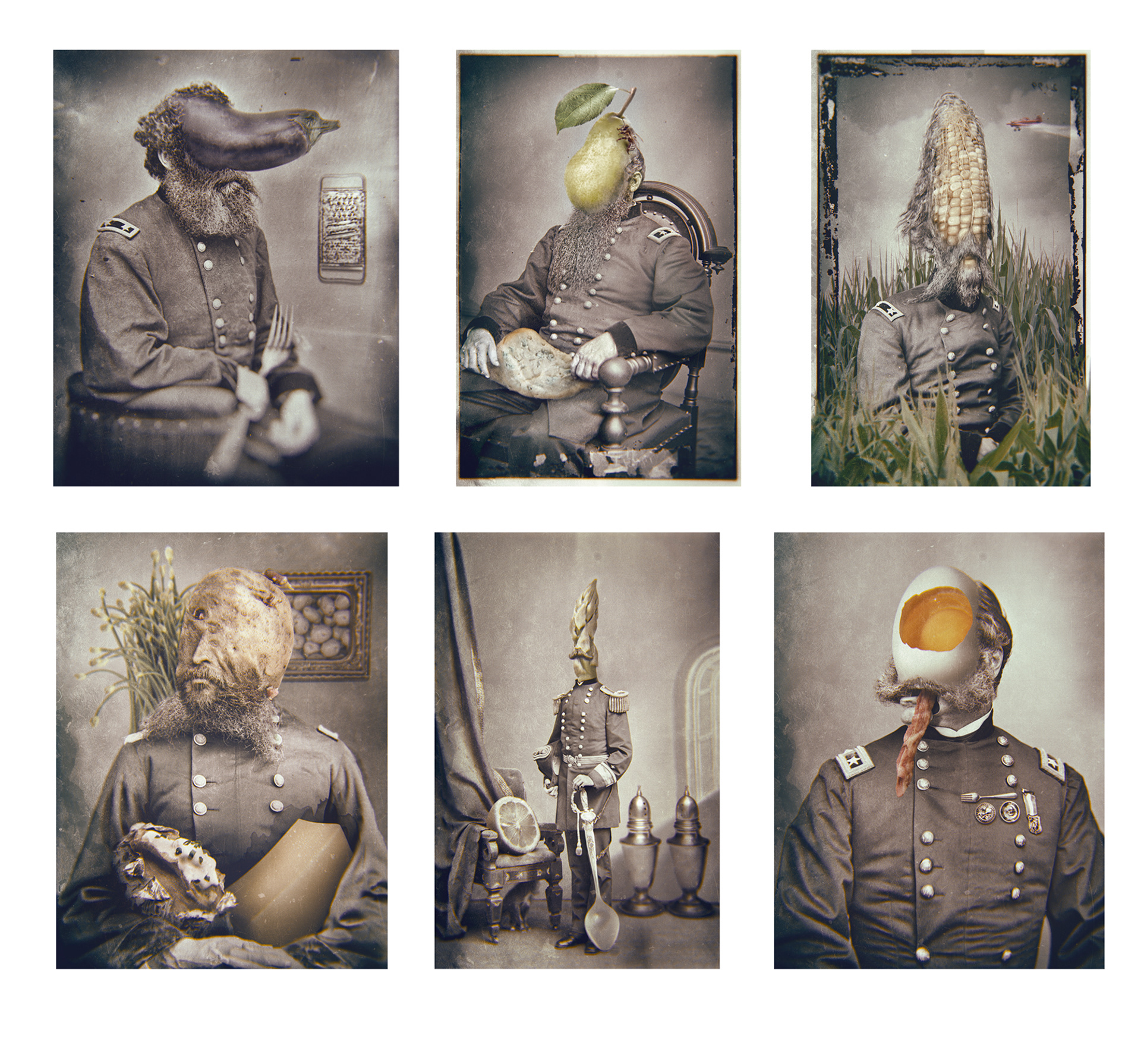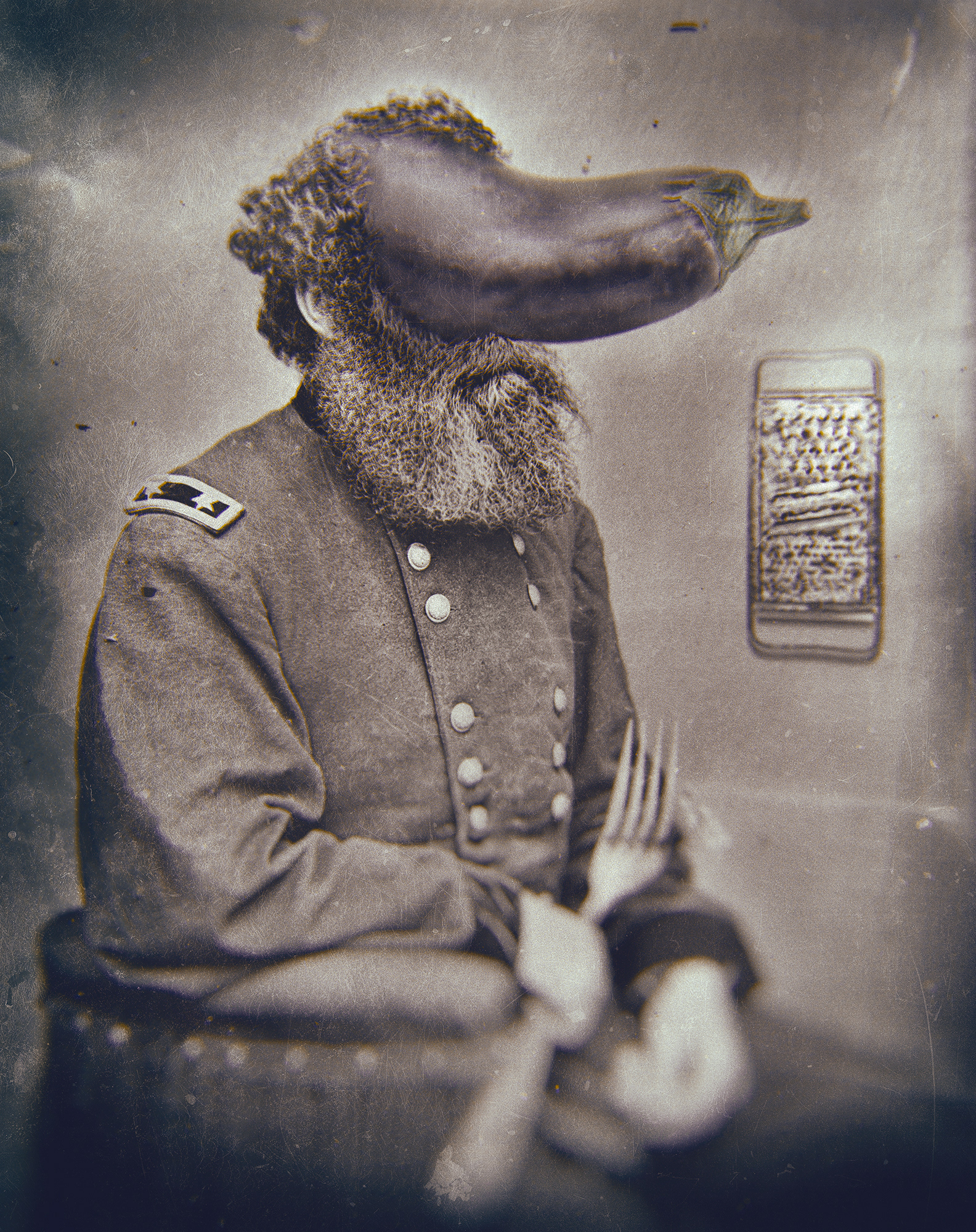 Romeyn B. Ayres - Eggplant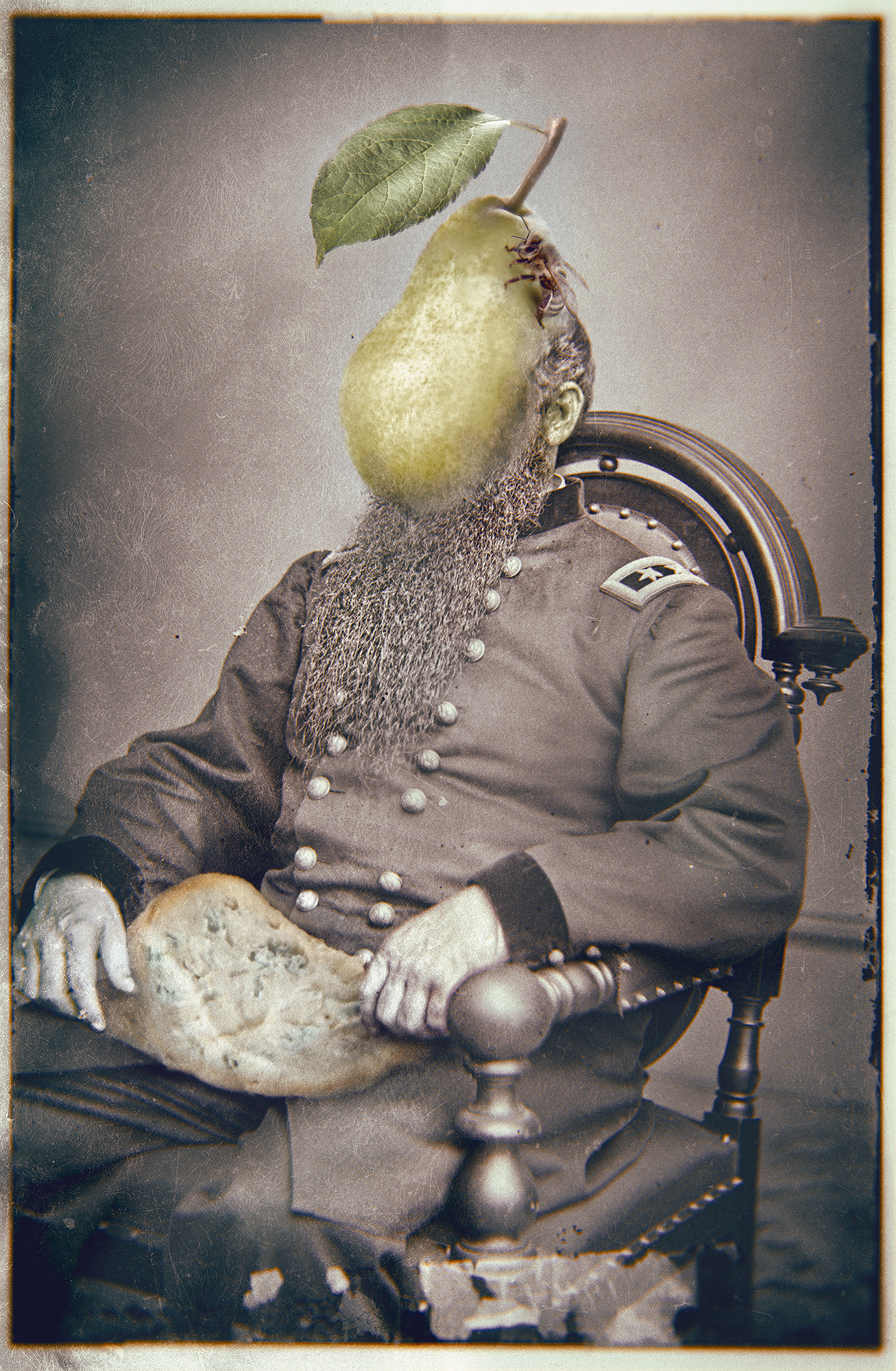 Lt. Gen. John Mcallister Schofield - Pear and Cheese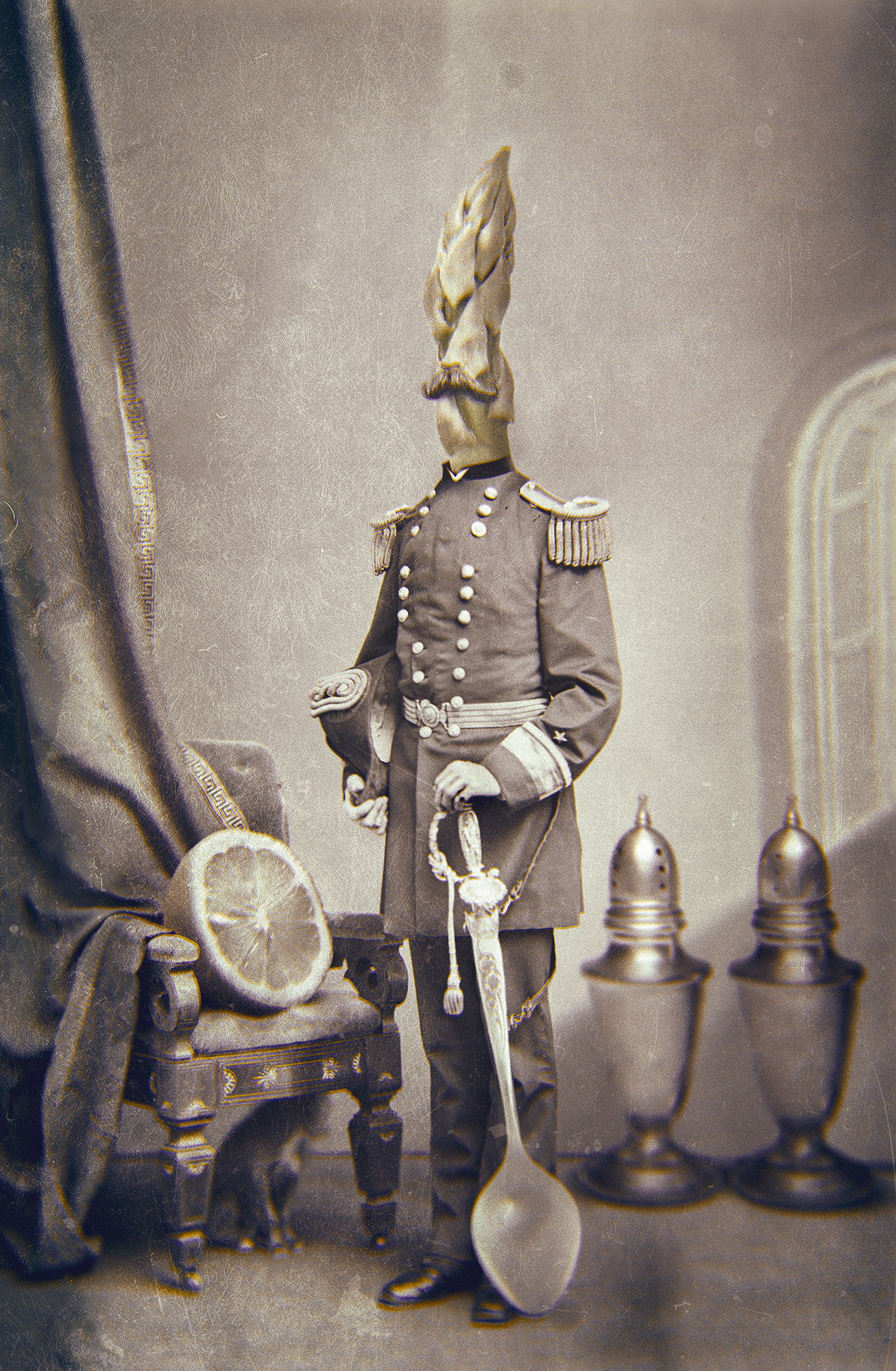 John Lorimer Worden - Asparagus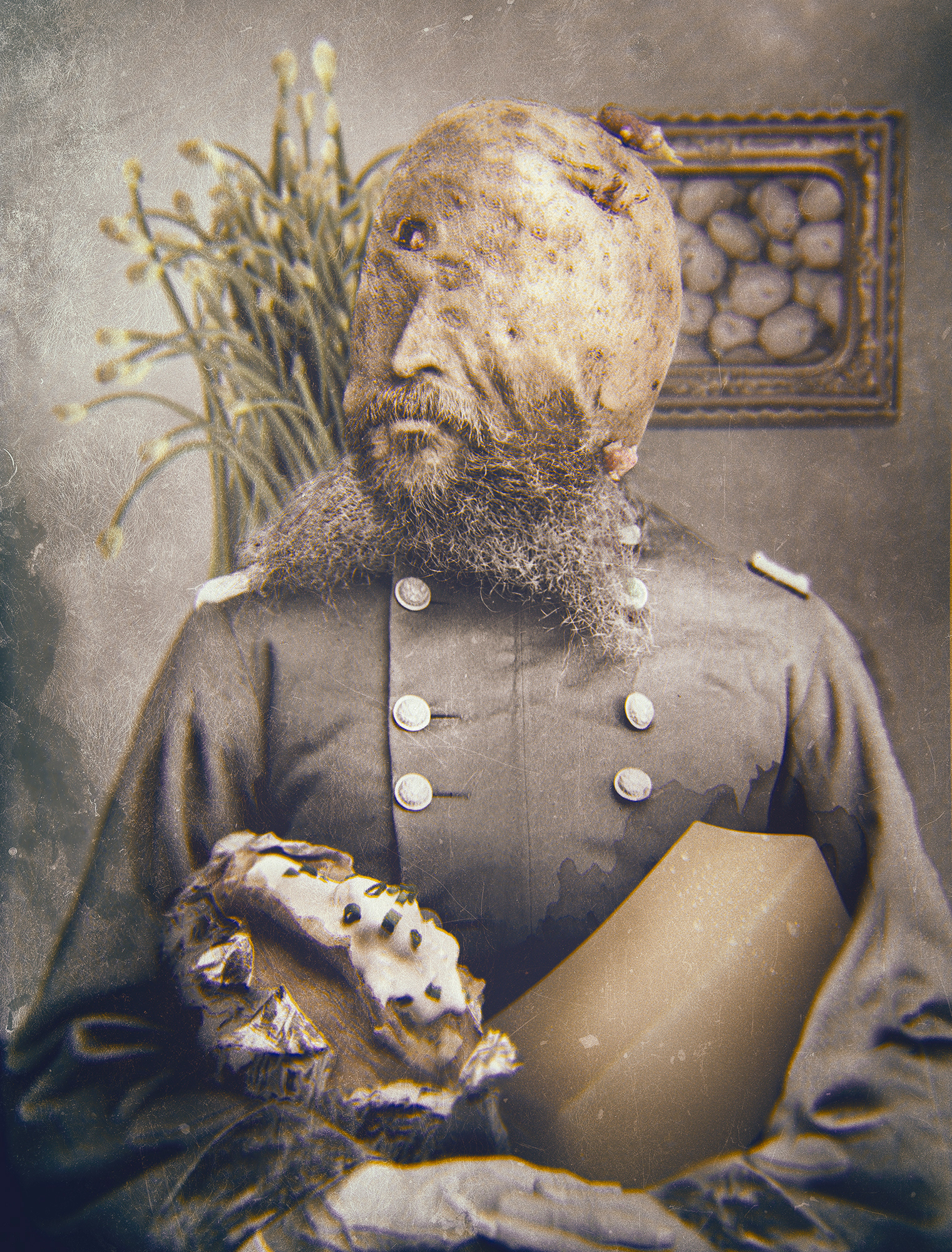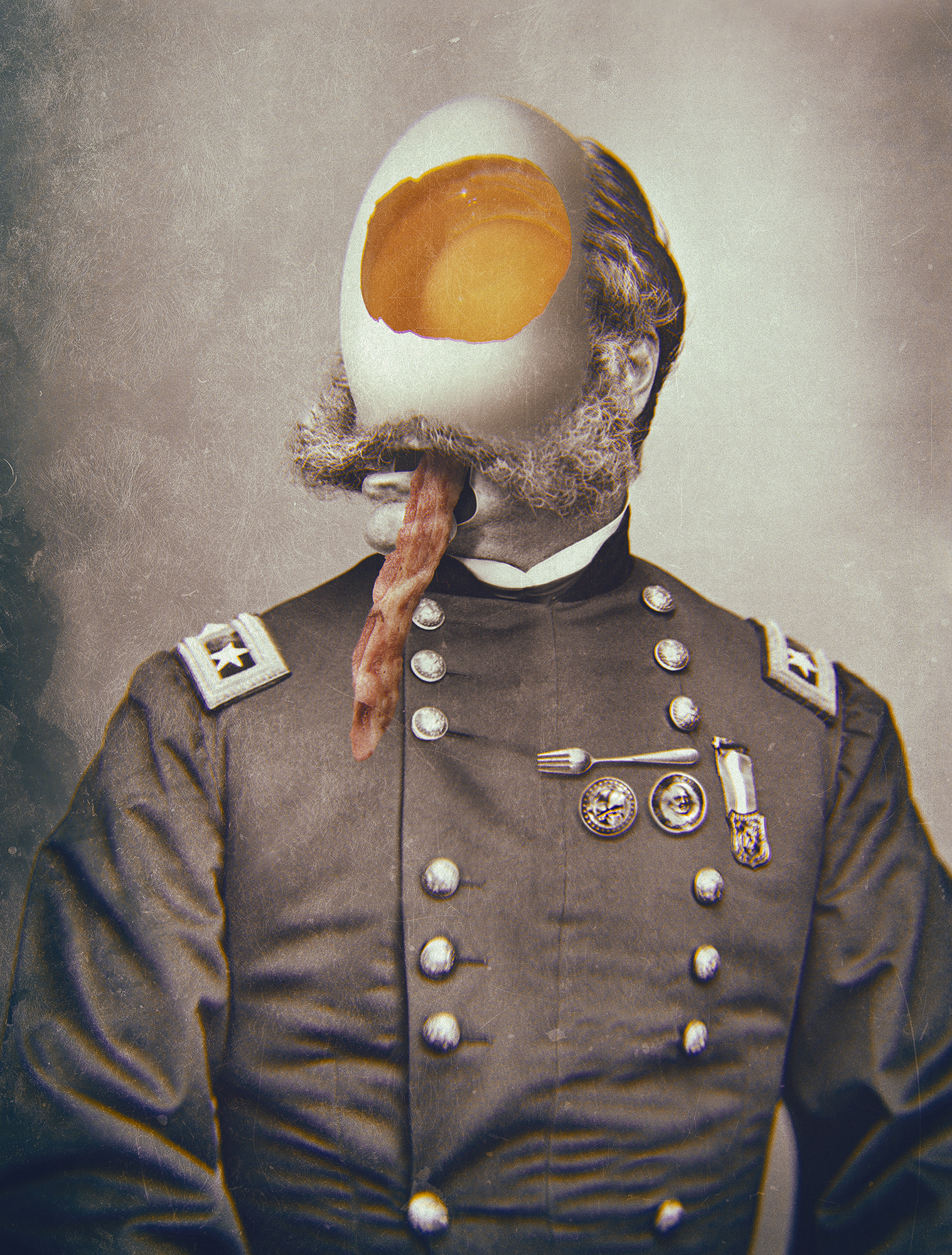 Gen. Ambrose Burnside - Egg Bacon with a side of Chops

Alpheus S. Williams - Corn

Thank you for looking, now go wash your hands!