Retouching and Color Work.
As you, all know I really enjoy working with color.  In this Purity Vodka shot I was able to really play with complementary colors.  
When I approach an image I think what type of story do I want it to tell. The color is the vehicle that can help us get to where our story is going. Working with the Purity Vodka shot with Greg Stroube, we wanted a  summer refreshment feel. To me, the color takes me to Friday night outside in Miami, Florida. 
What do you think?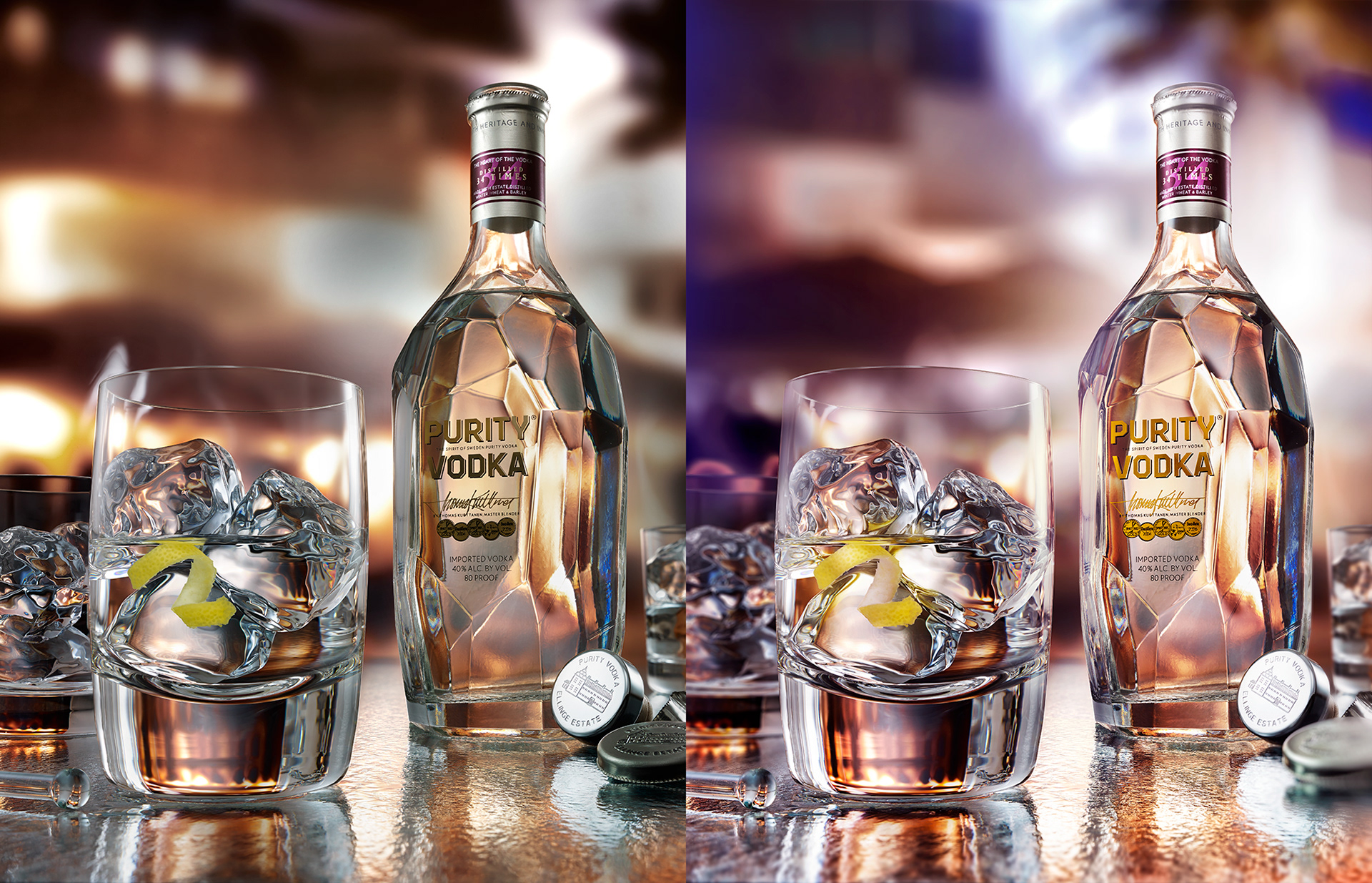 Before and After pix. Who doesn't love to see those?
Thank you for looking.  - JG