Portrait Your Pet 2017 Yearbook 
Making custom portraits of your beloved pets, making pet owners happy, and donating a portion of the proceeds to animal shelters.

Portrait Your Pet transforms pets into historic portraits—elevating them to the royalty and grandeur in which we see them! The resulting works on canvas are a lasting rememberance and celebration of our pets. You can find Portrait Your Pet on Etsy.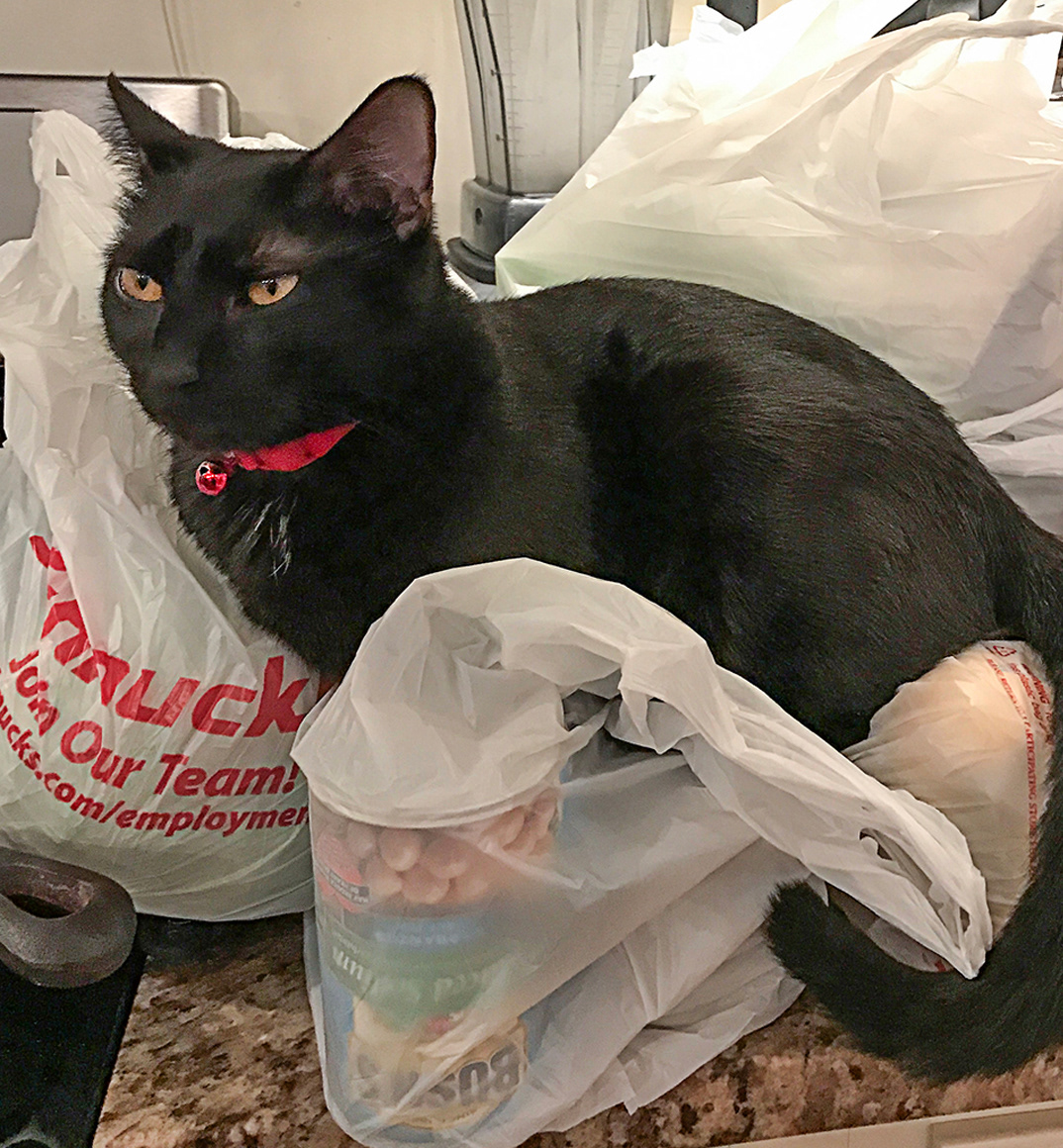 It all started with our cat Gary, who just happened to jump on and make himself at home on some grocery bags. Seeing his imperious stare and regal carriage, I made "Lord Gary of House Gaunce" for my wife as a joke. That was the beginning of making pets and people happy.
Thank you for stopping by and taking a look. -JG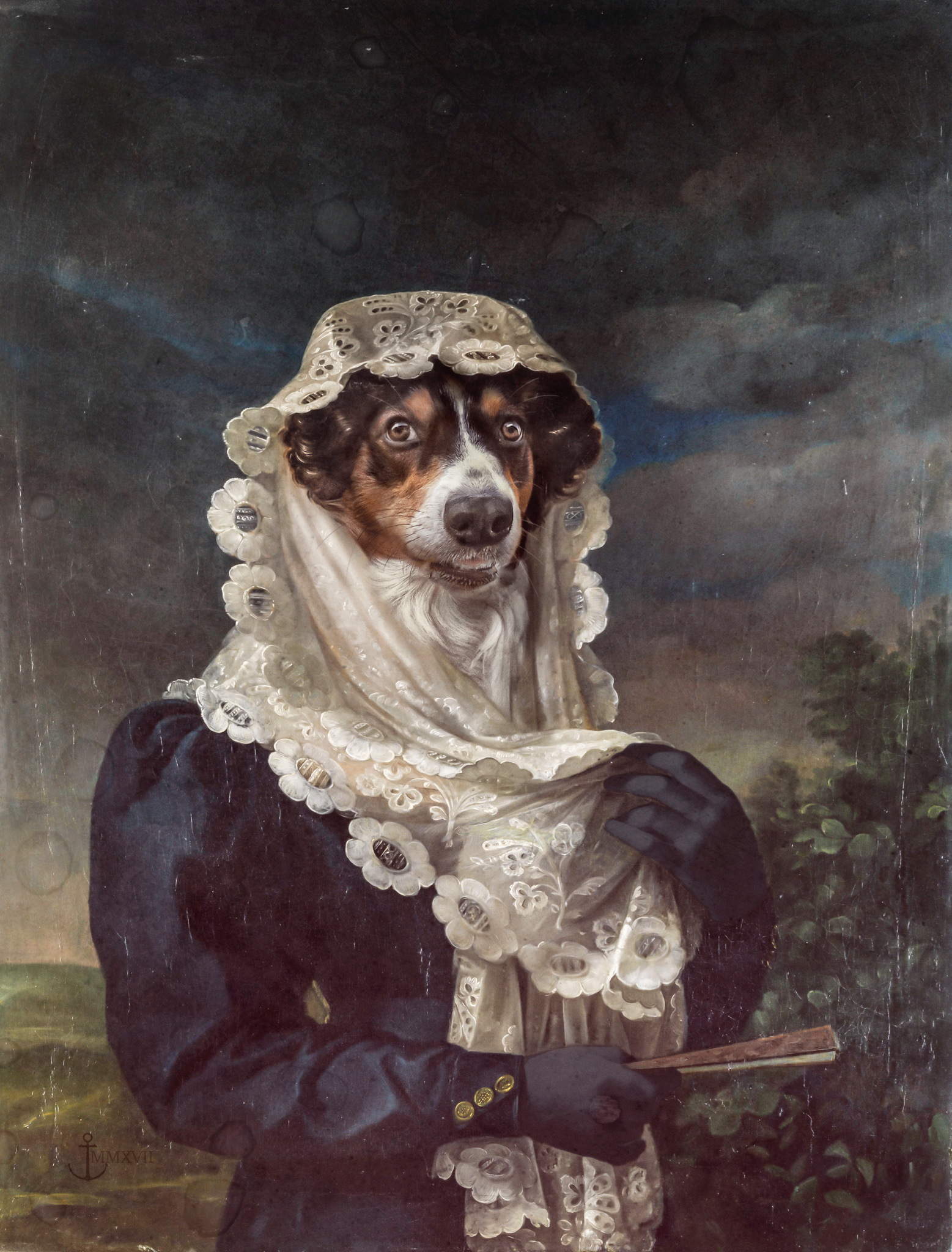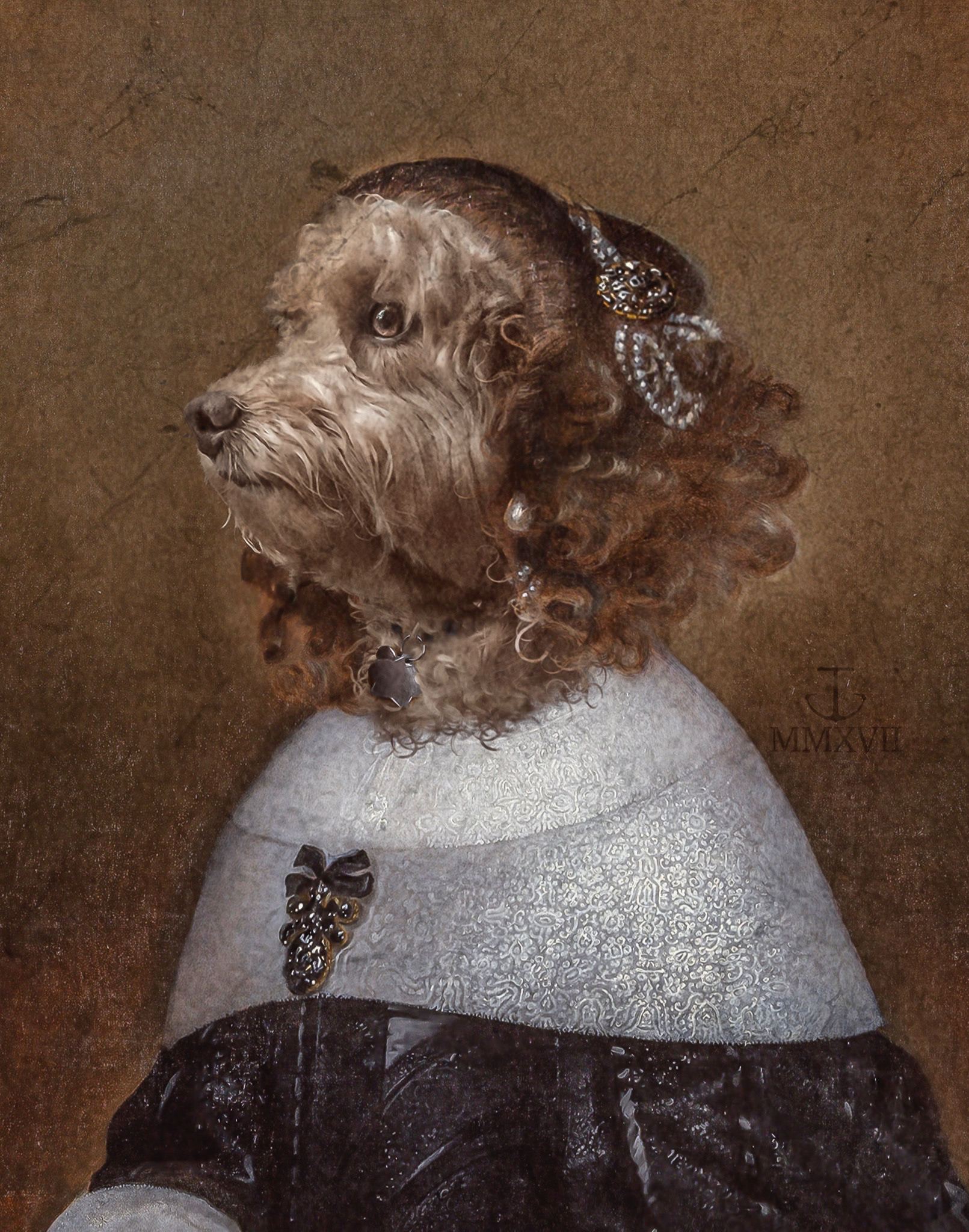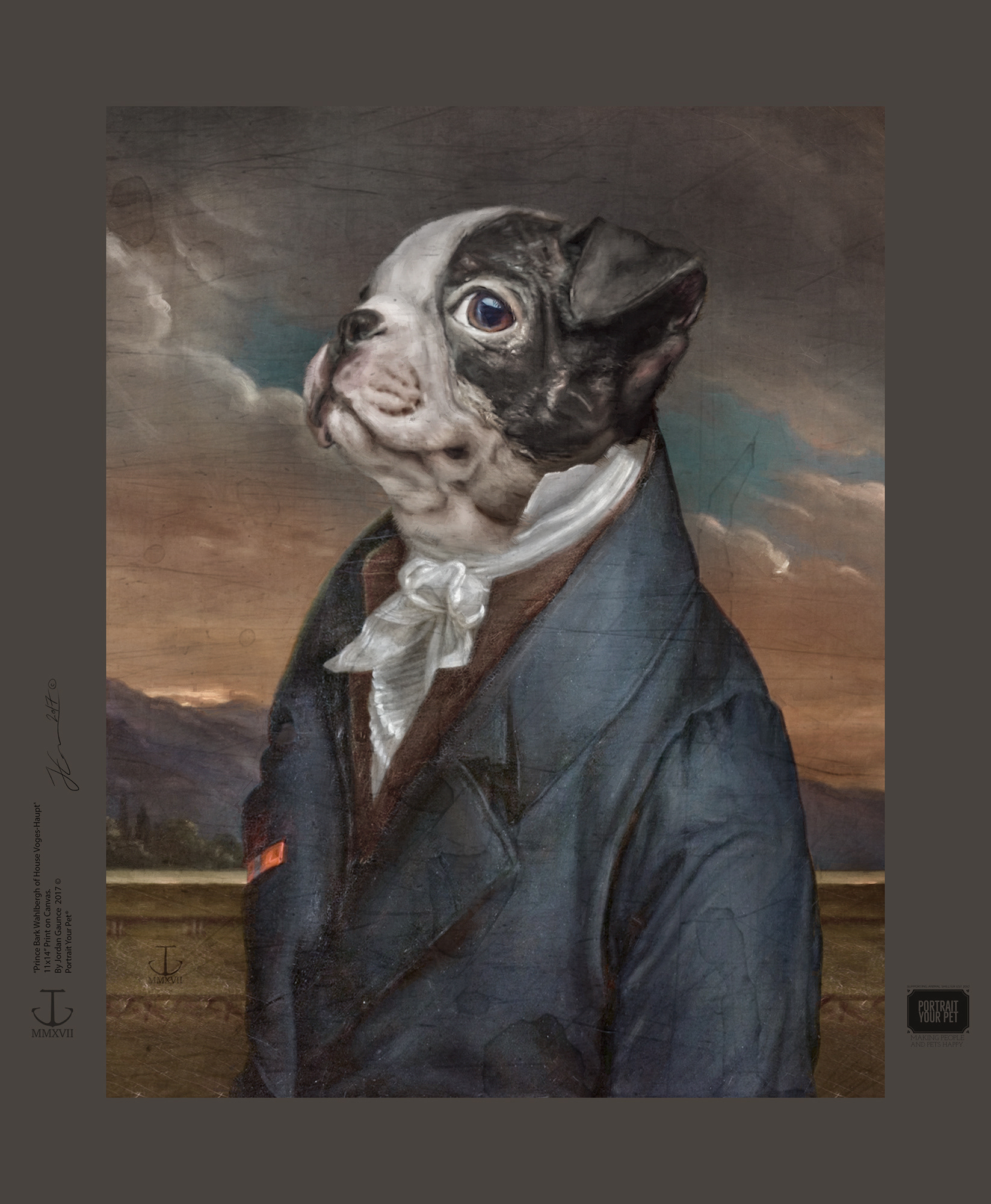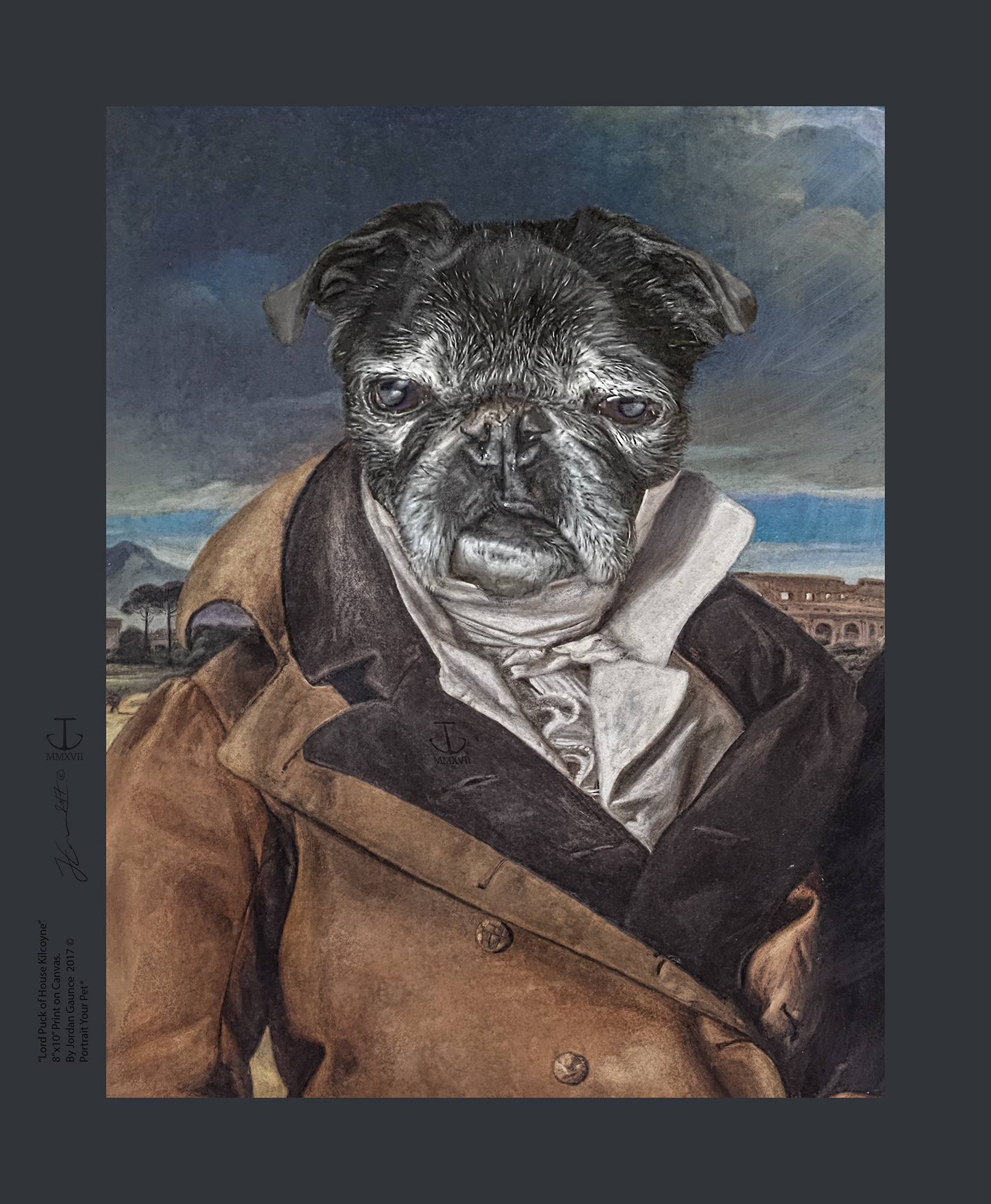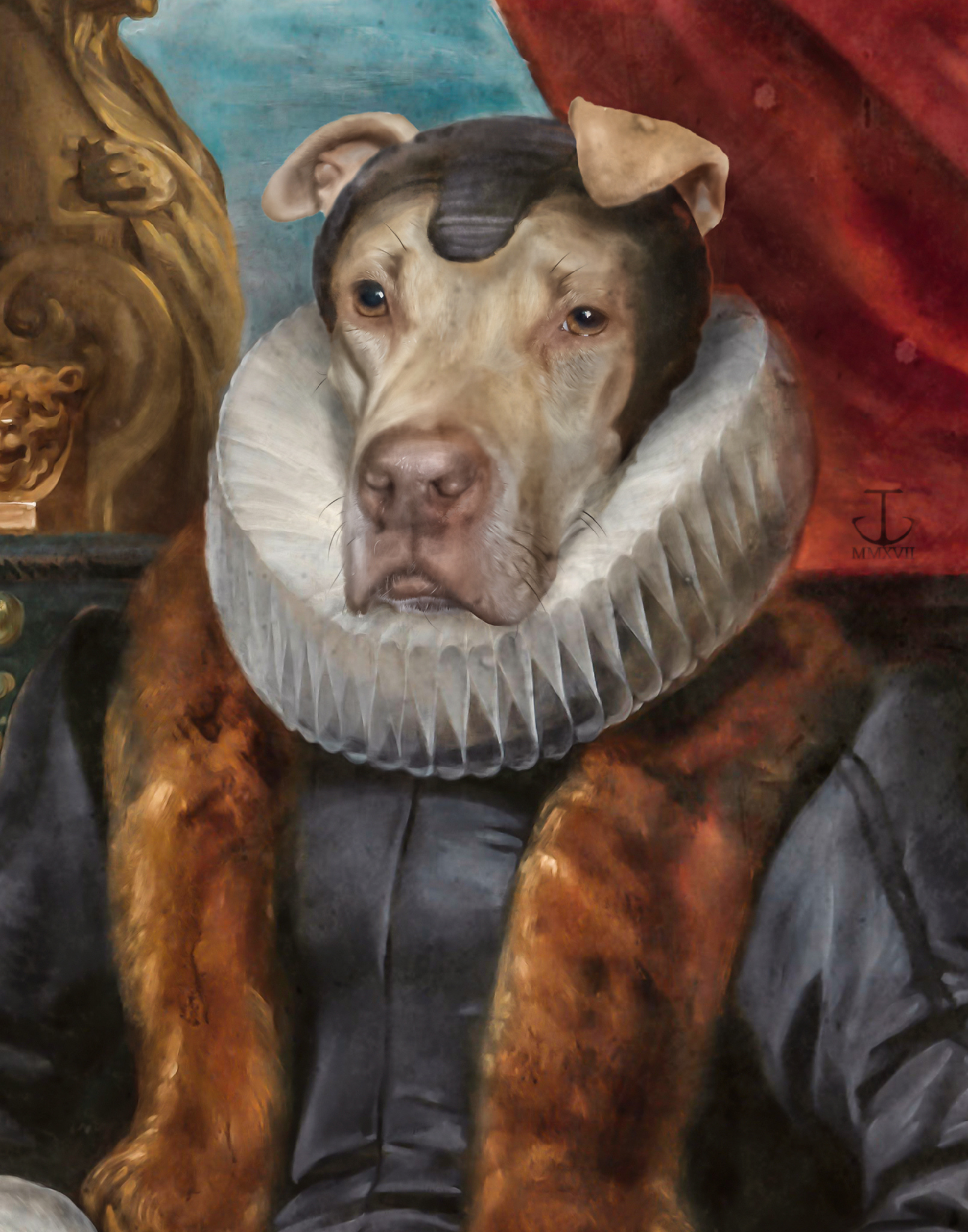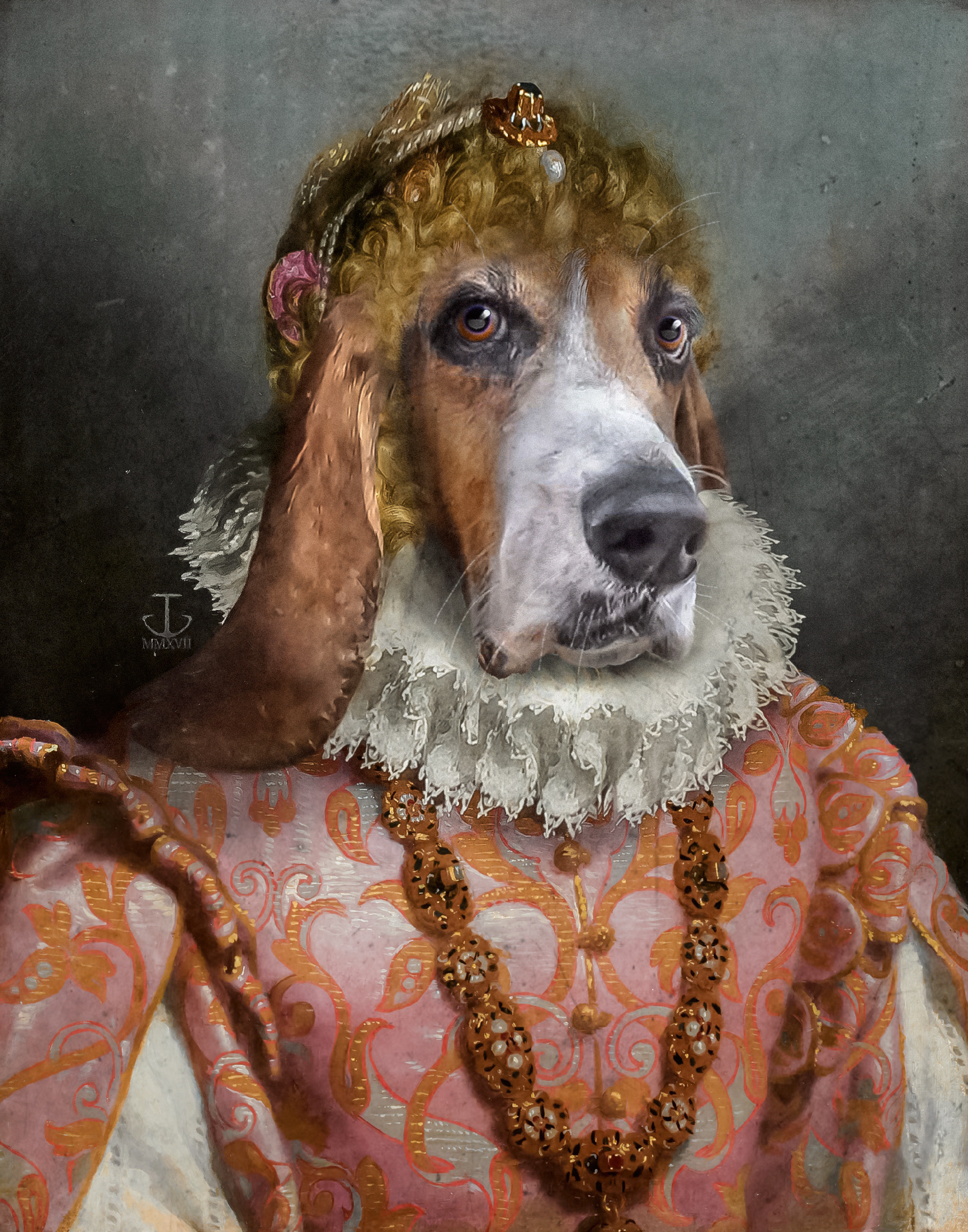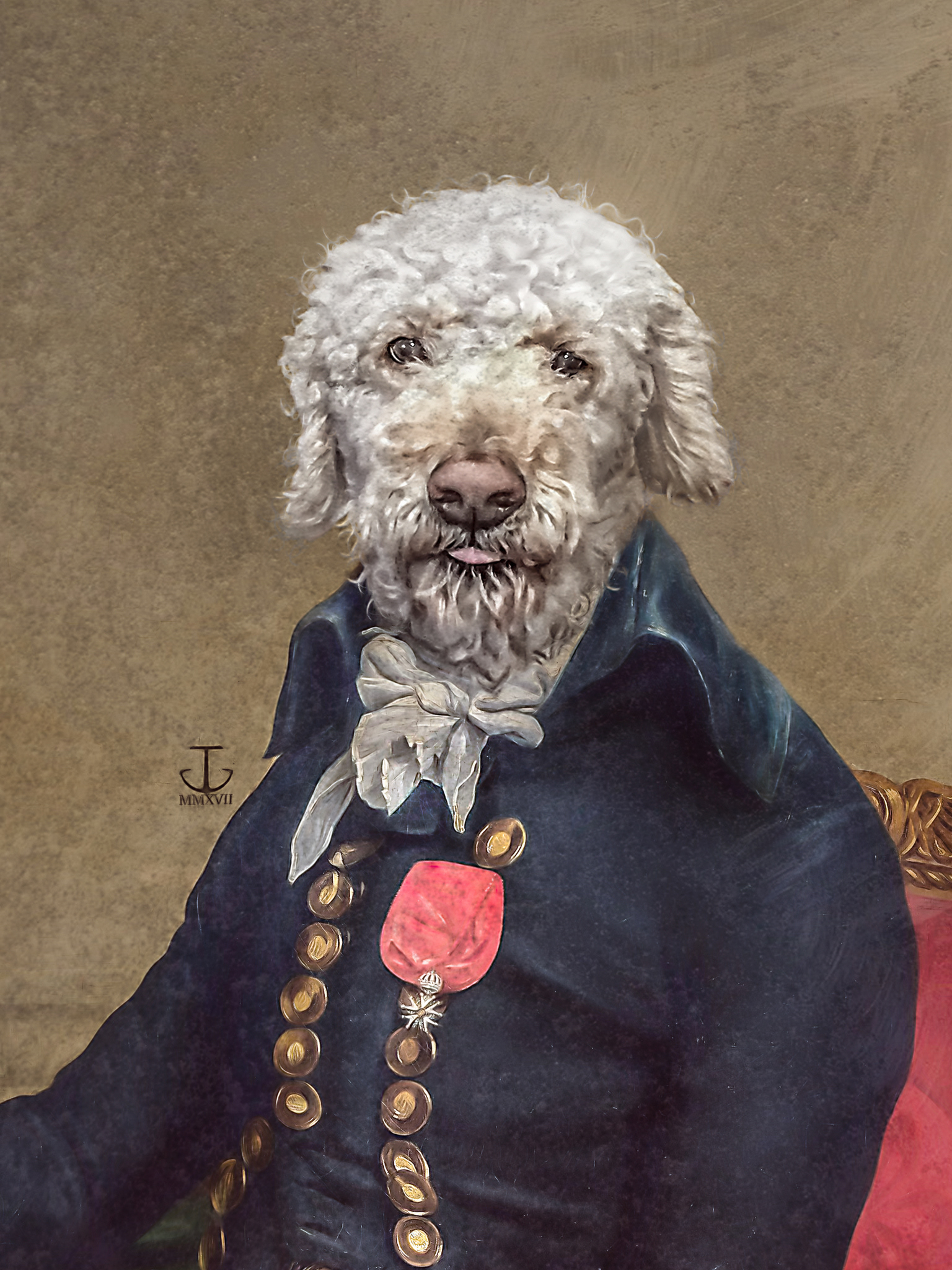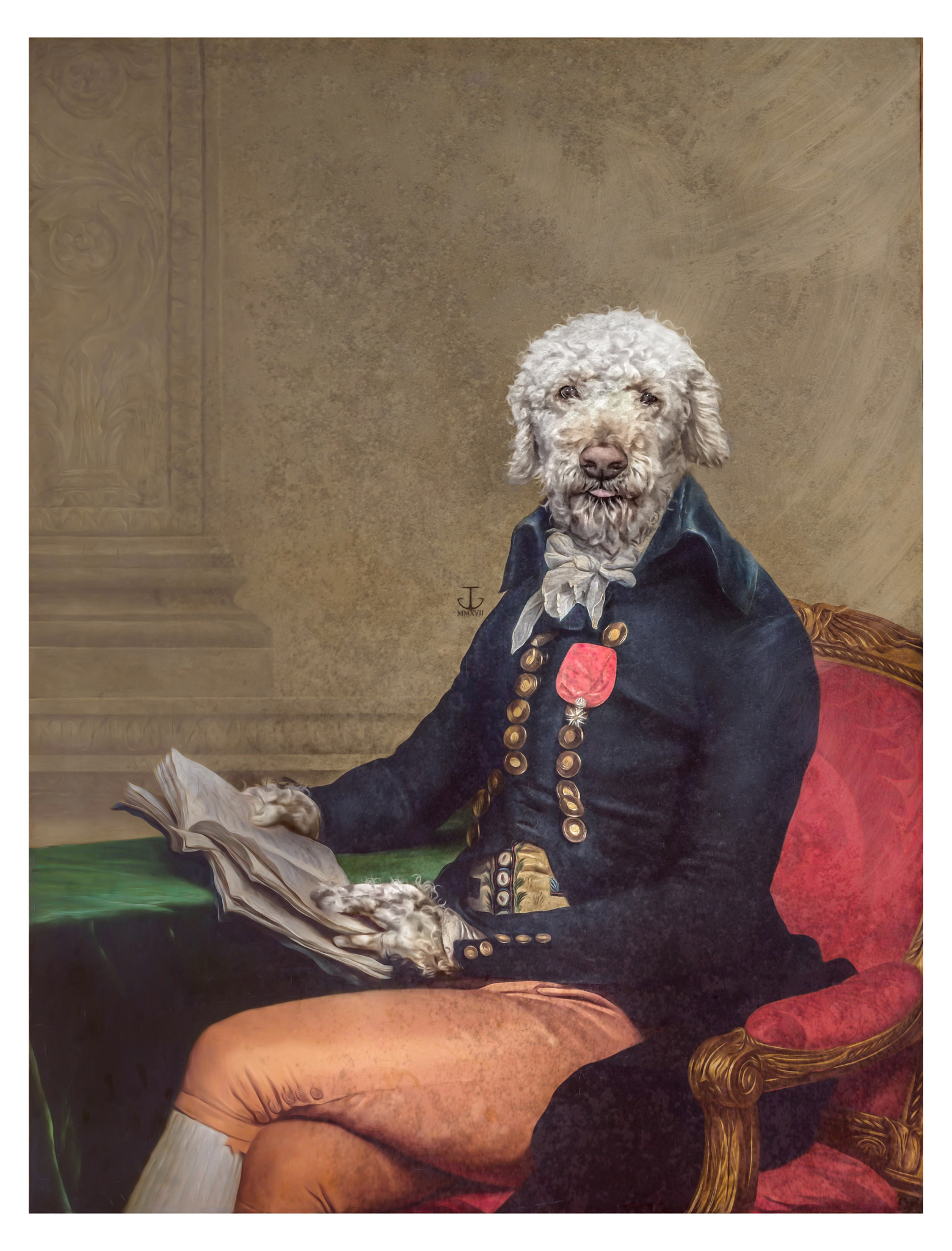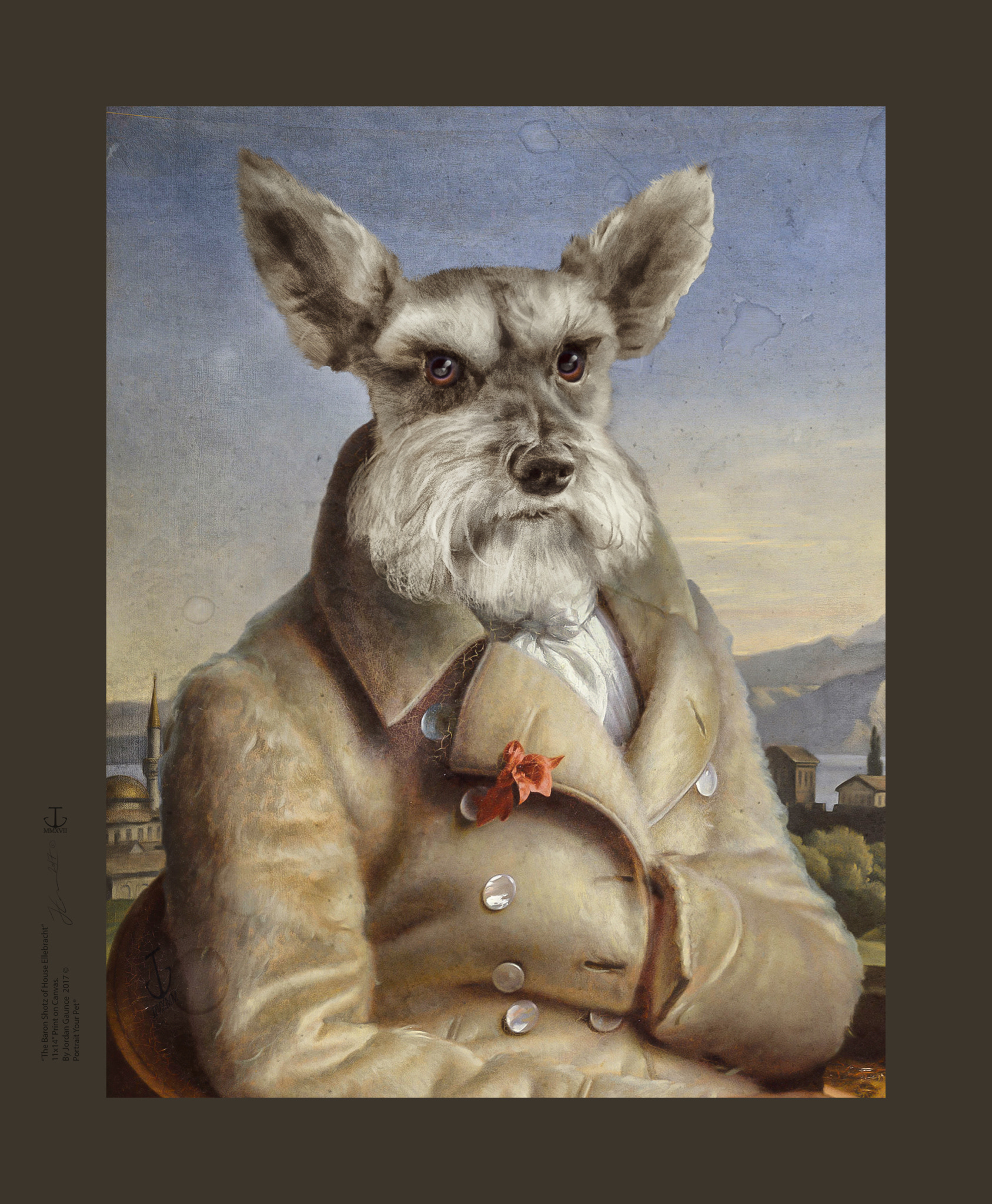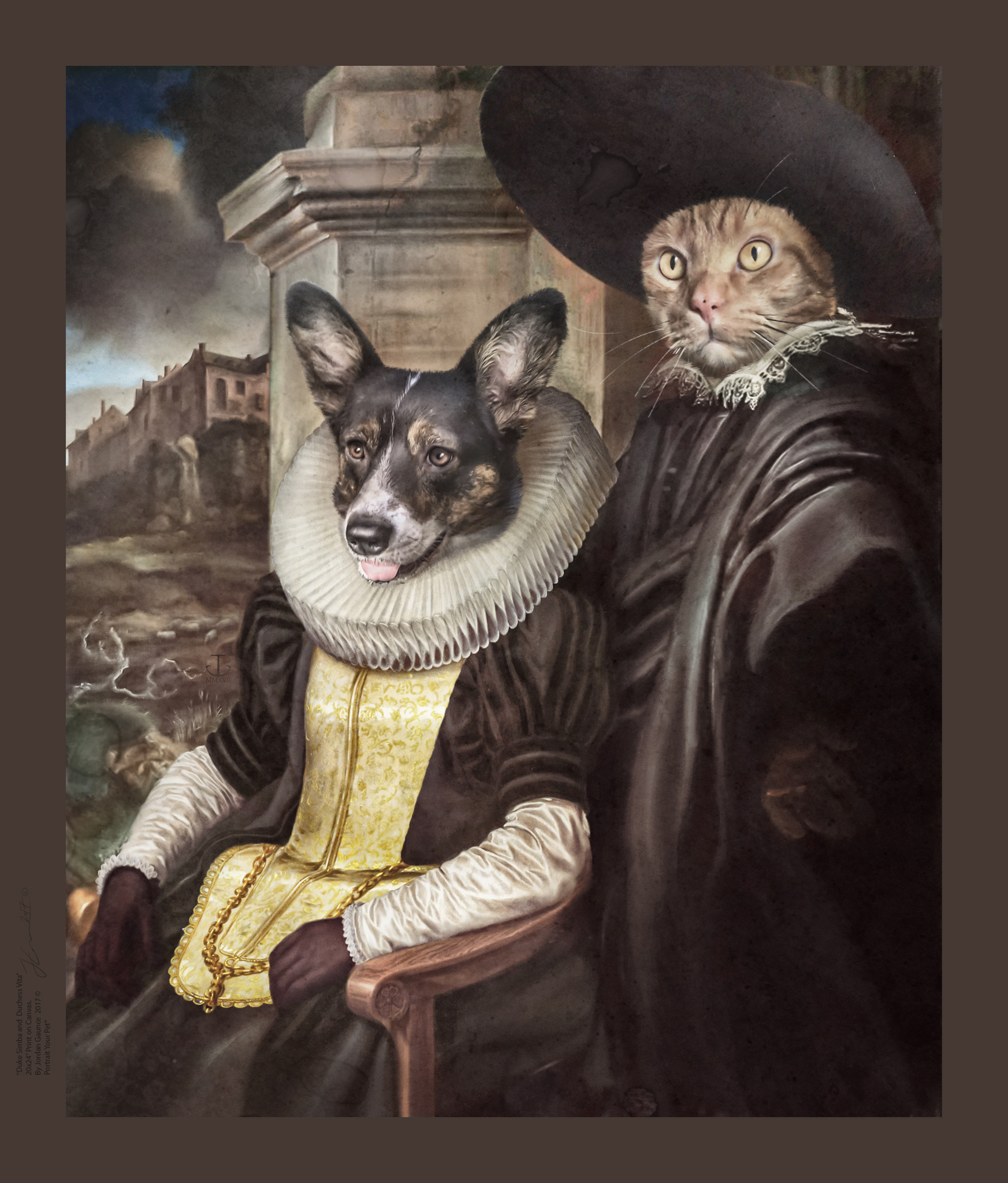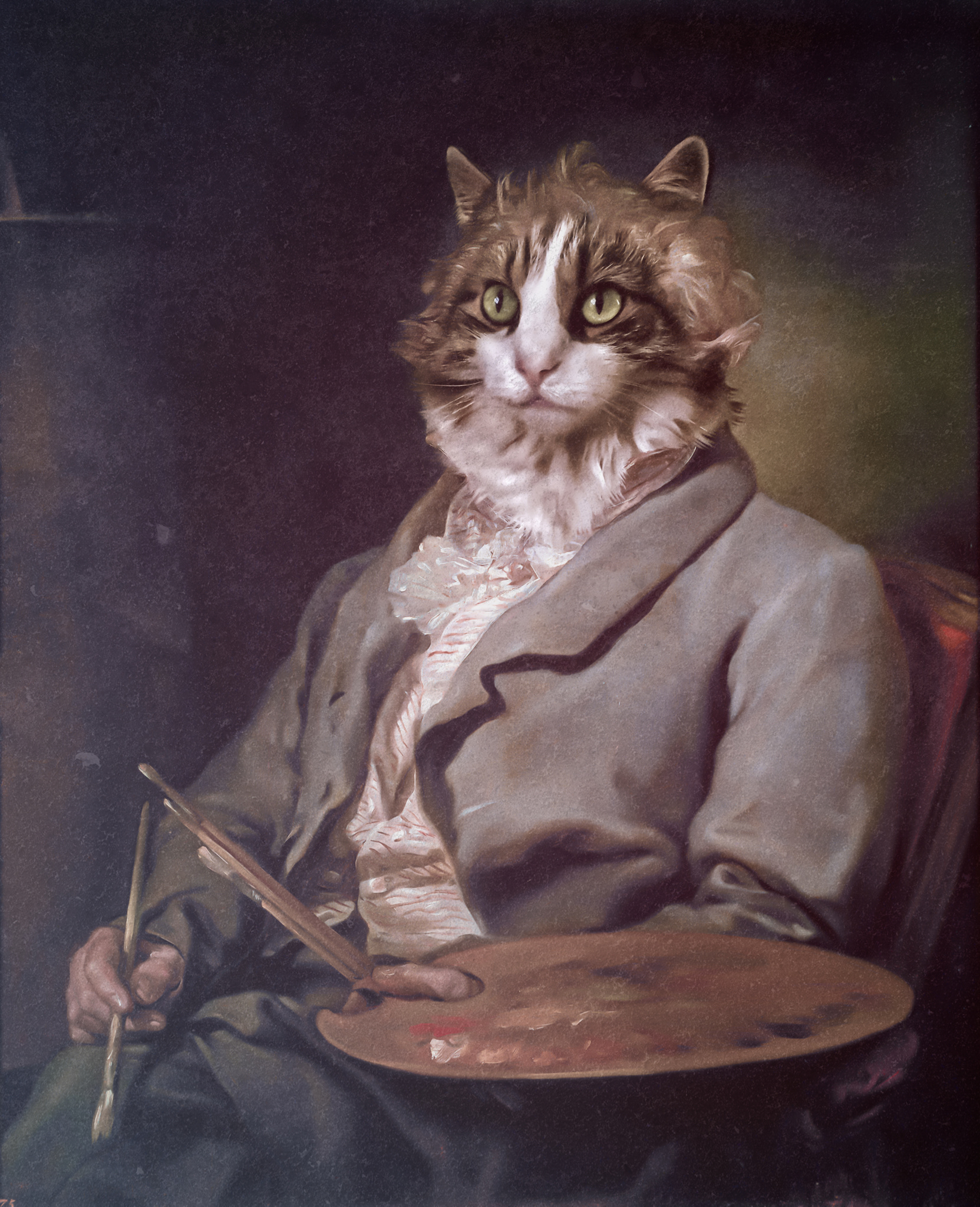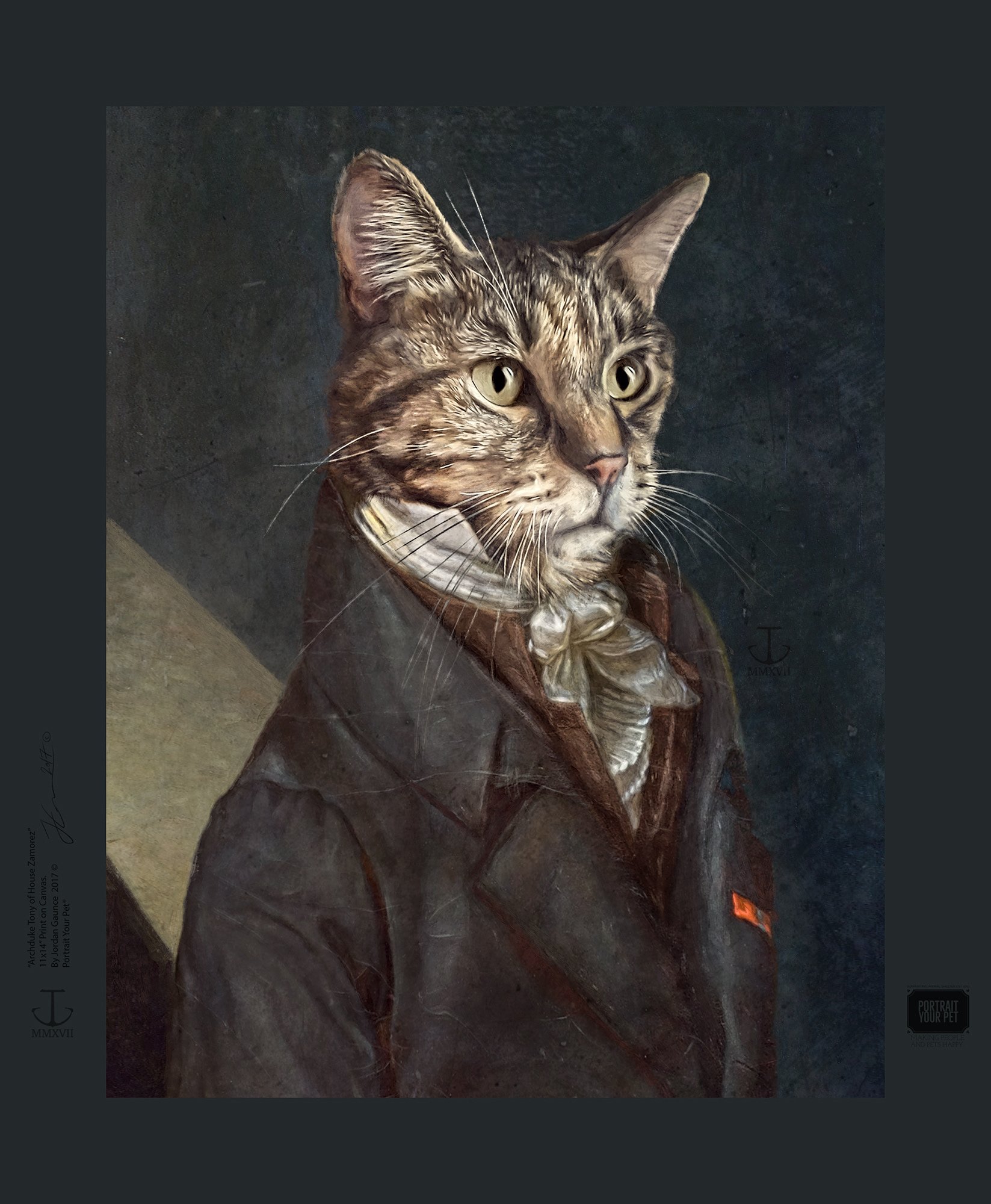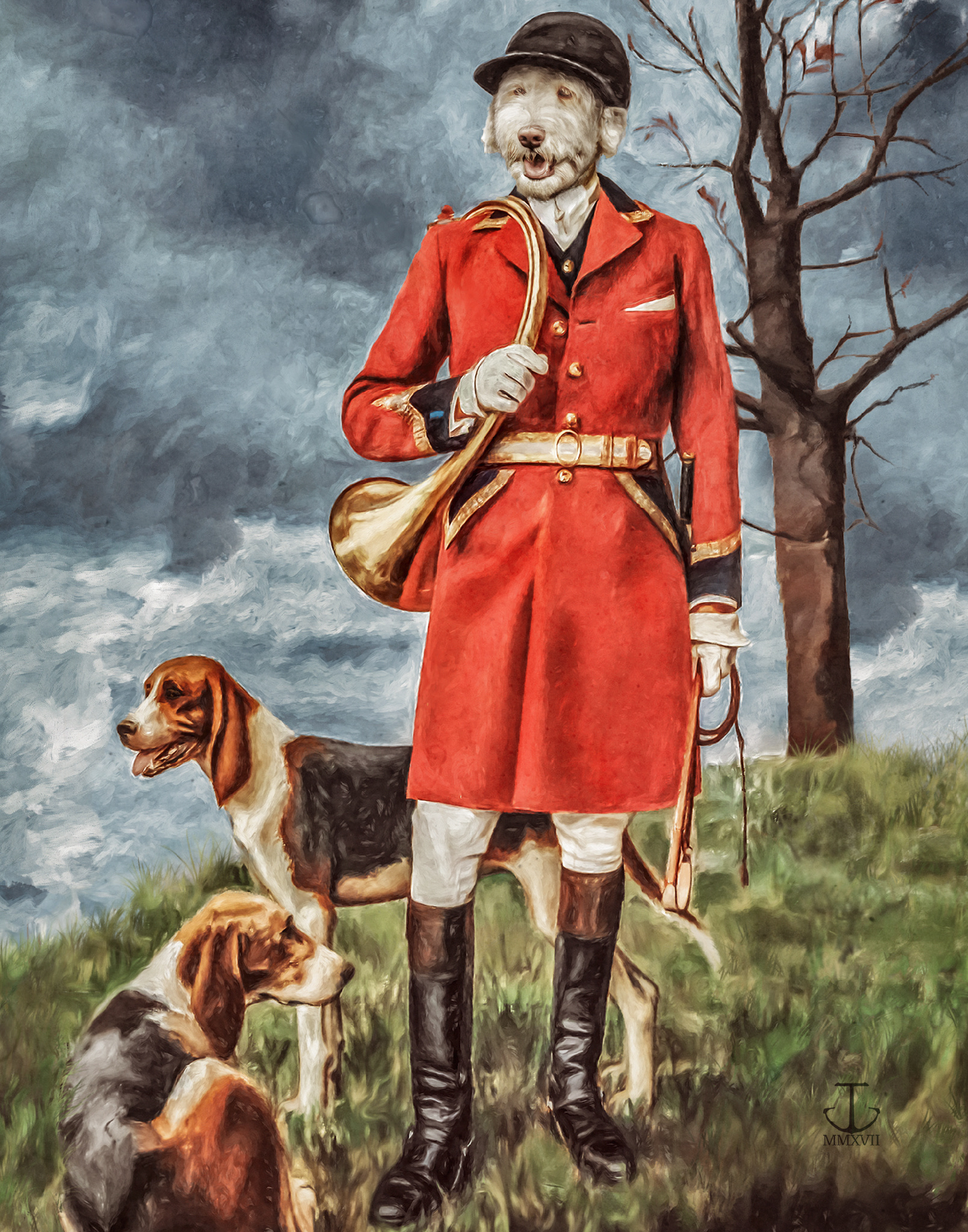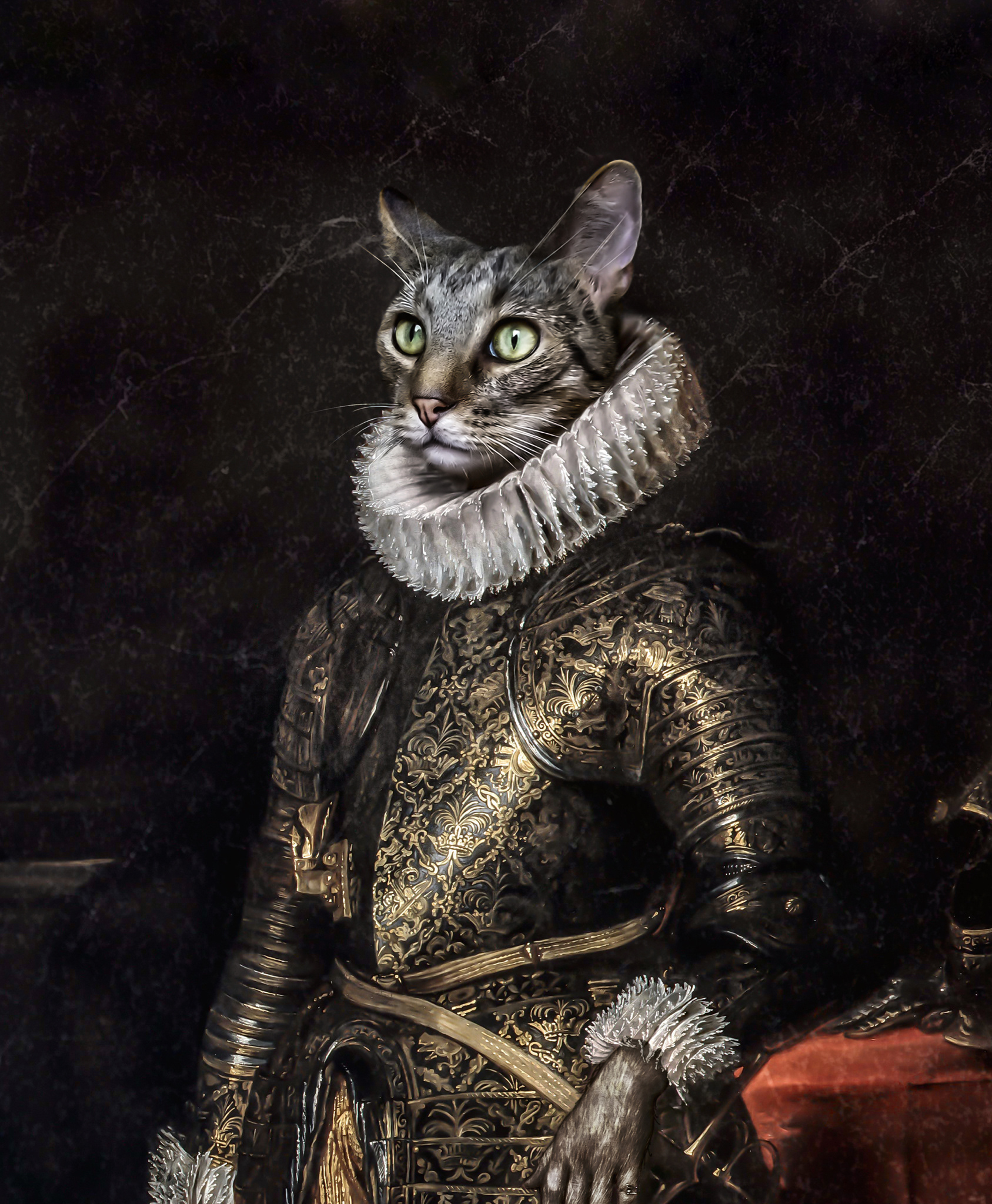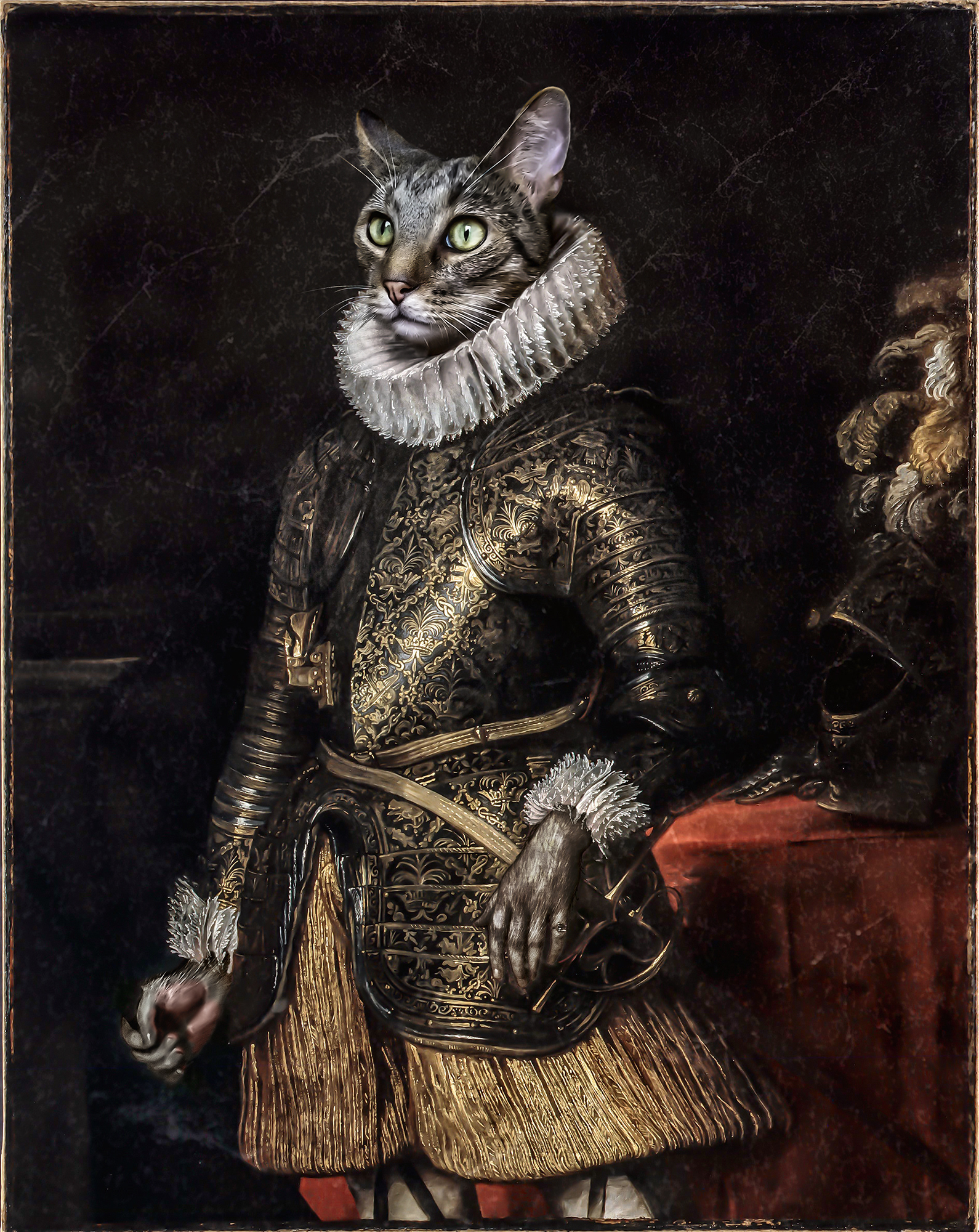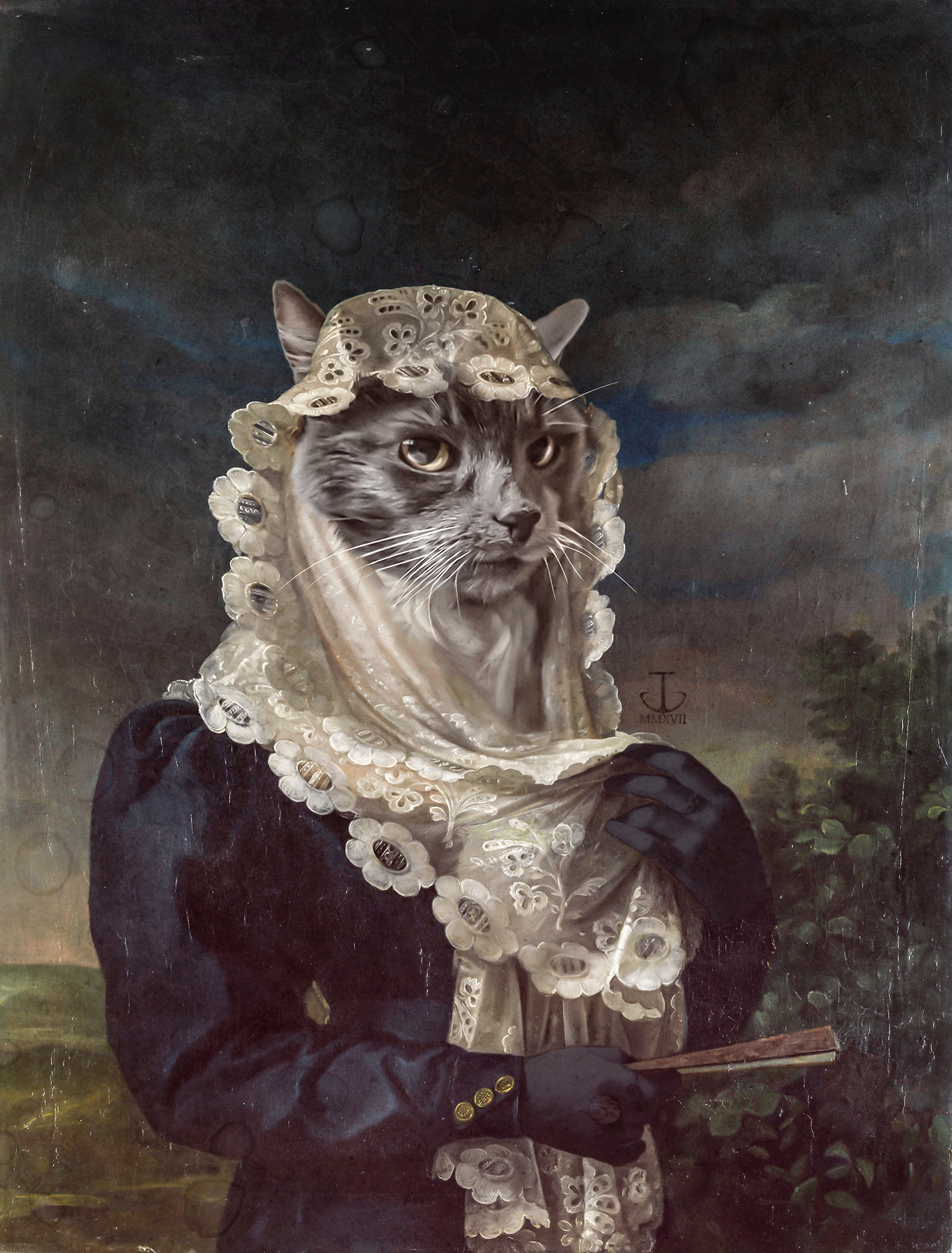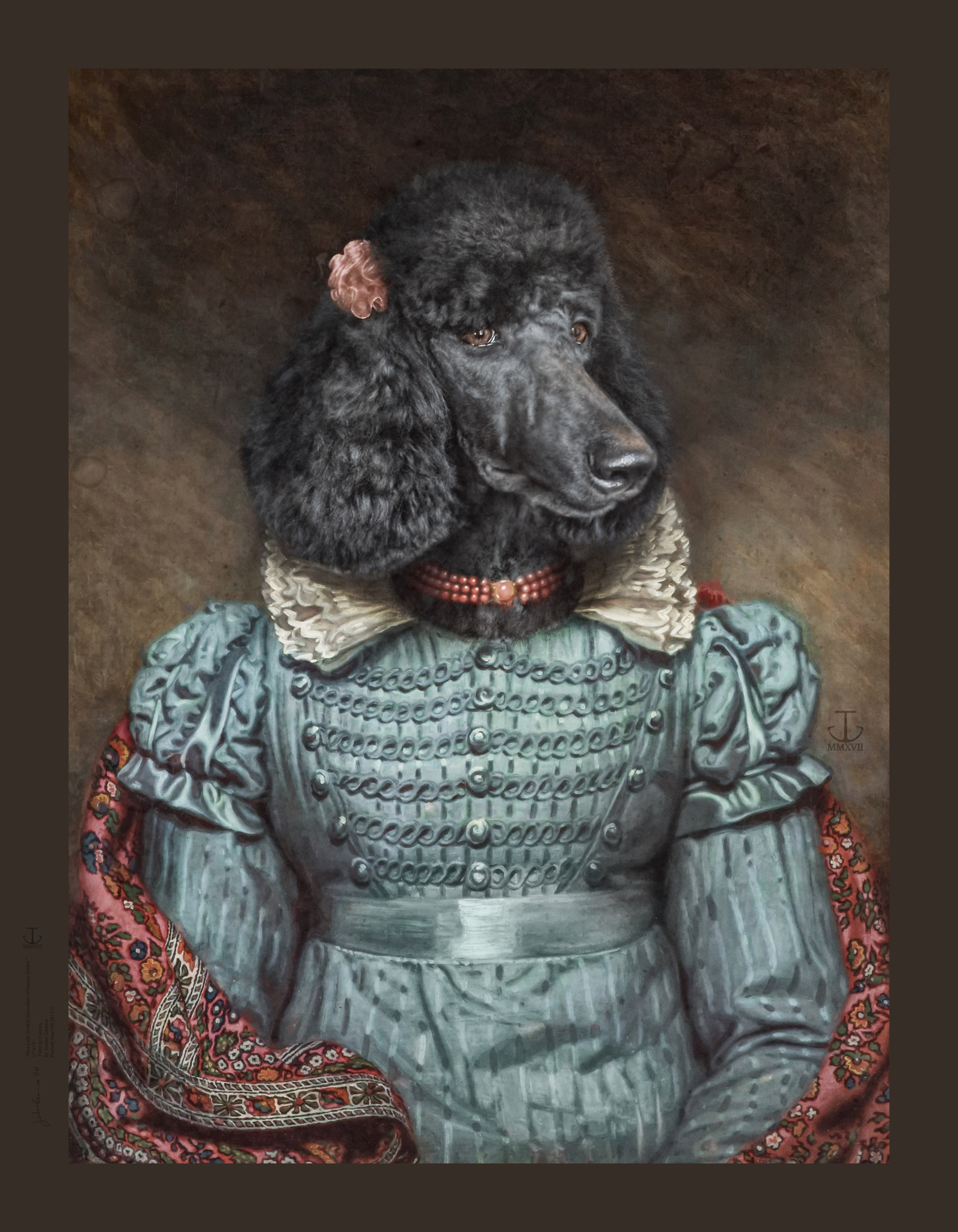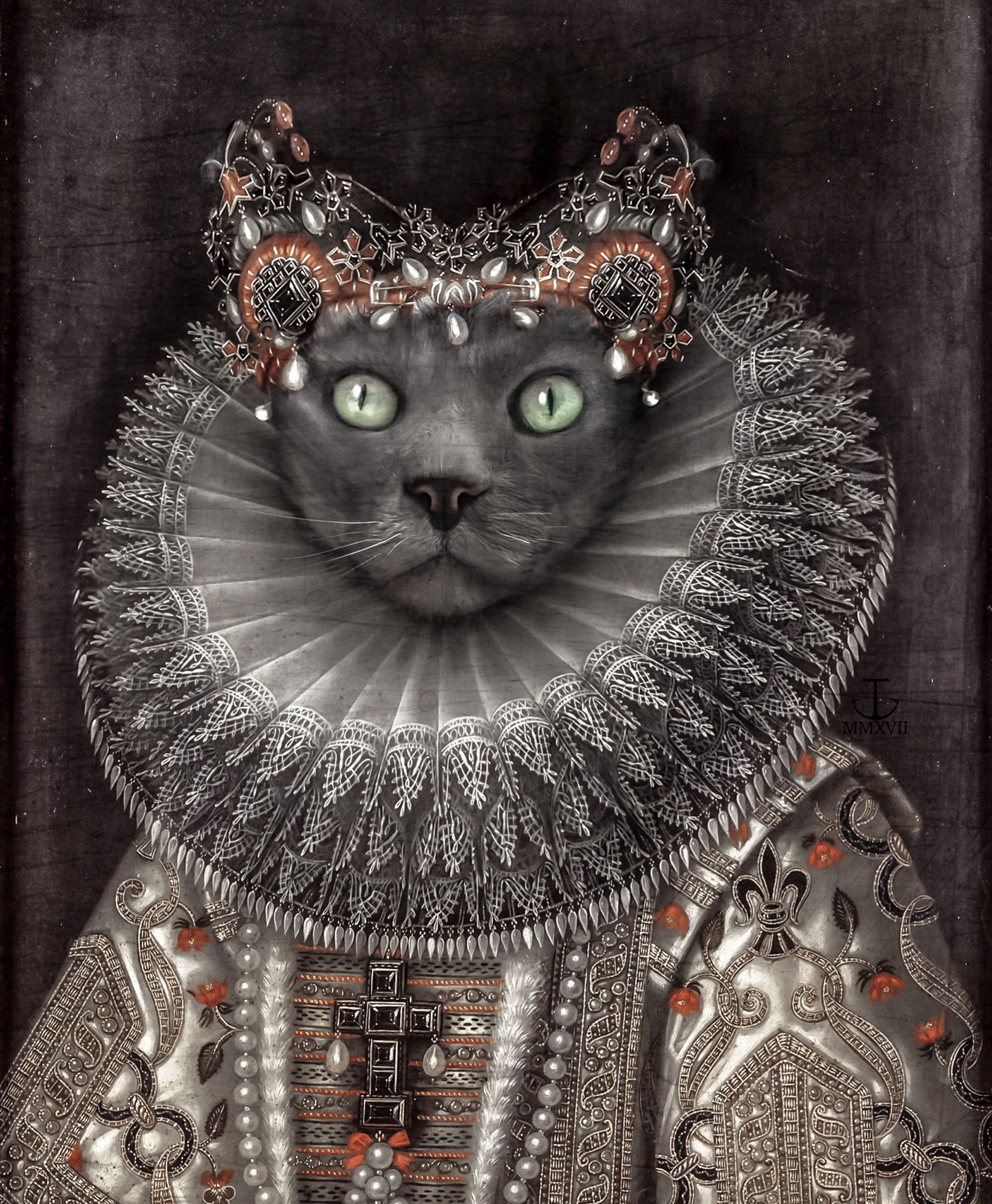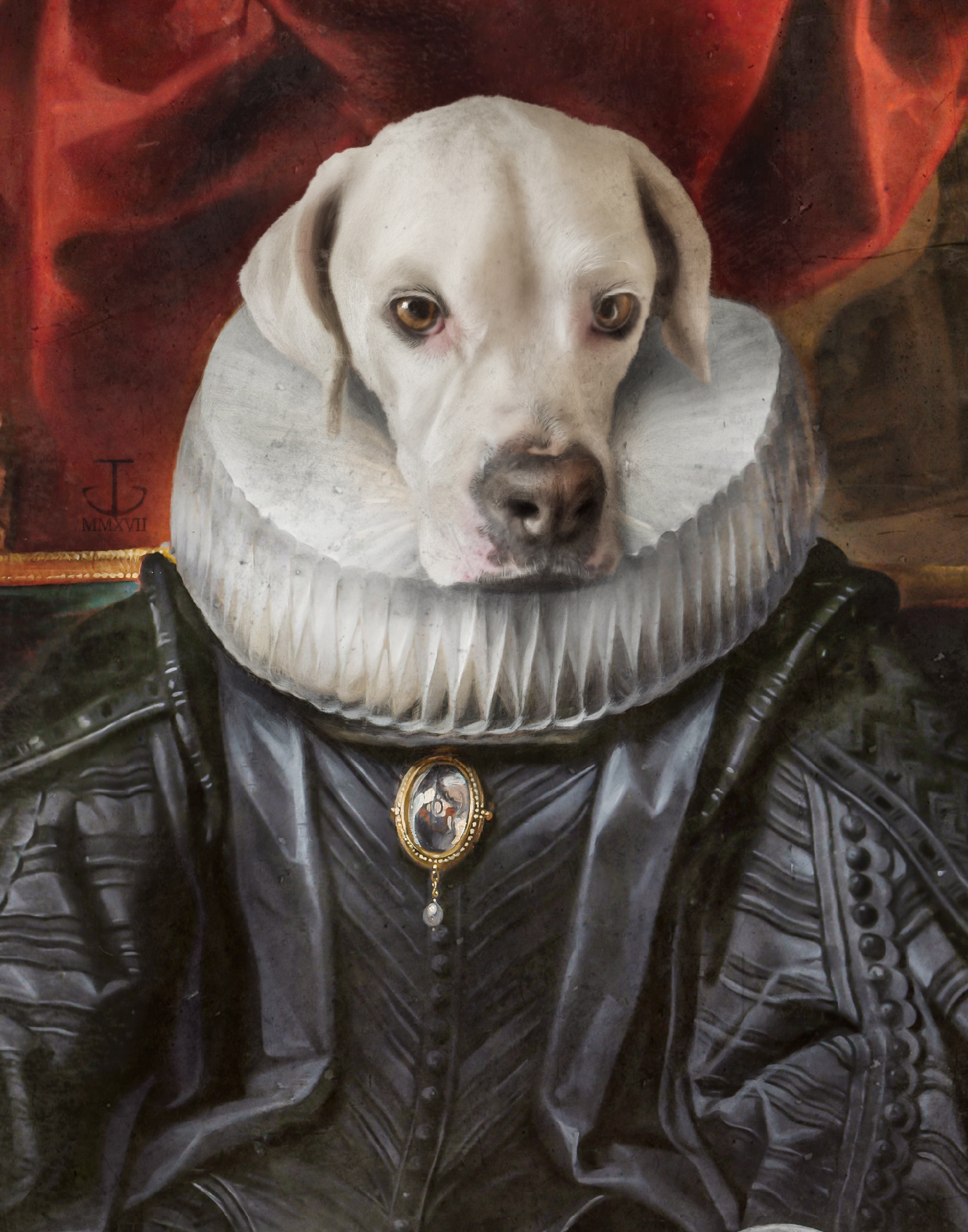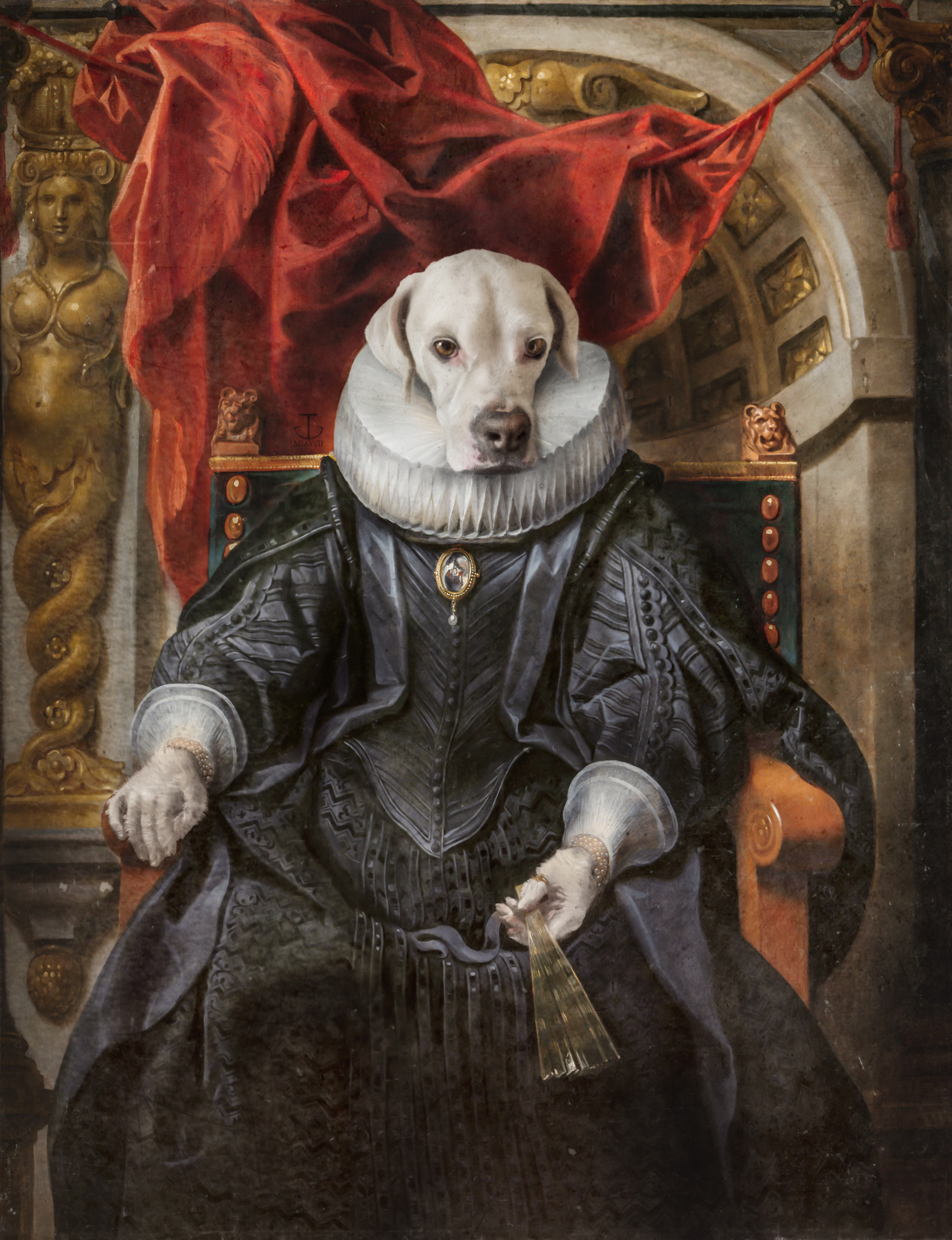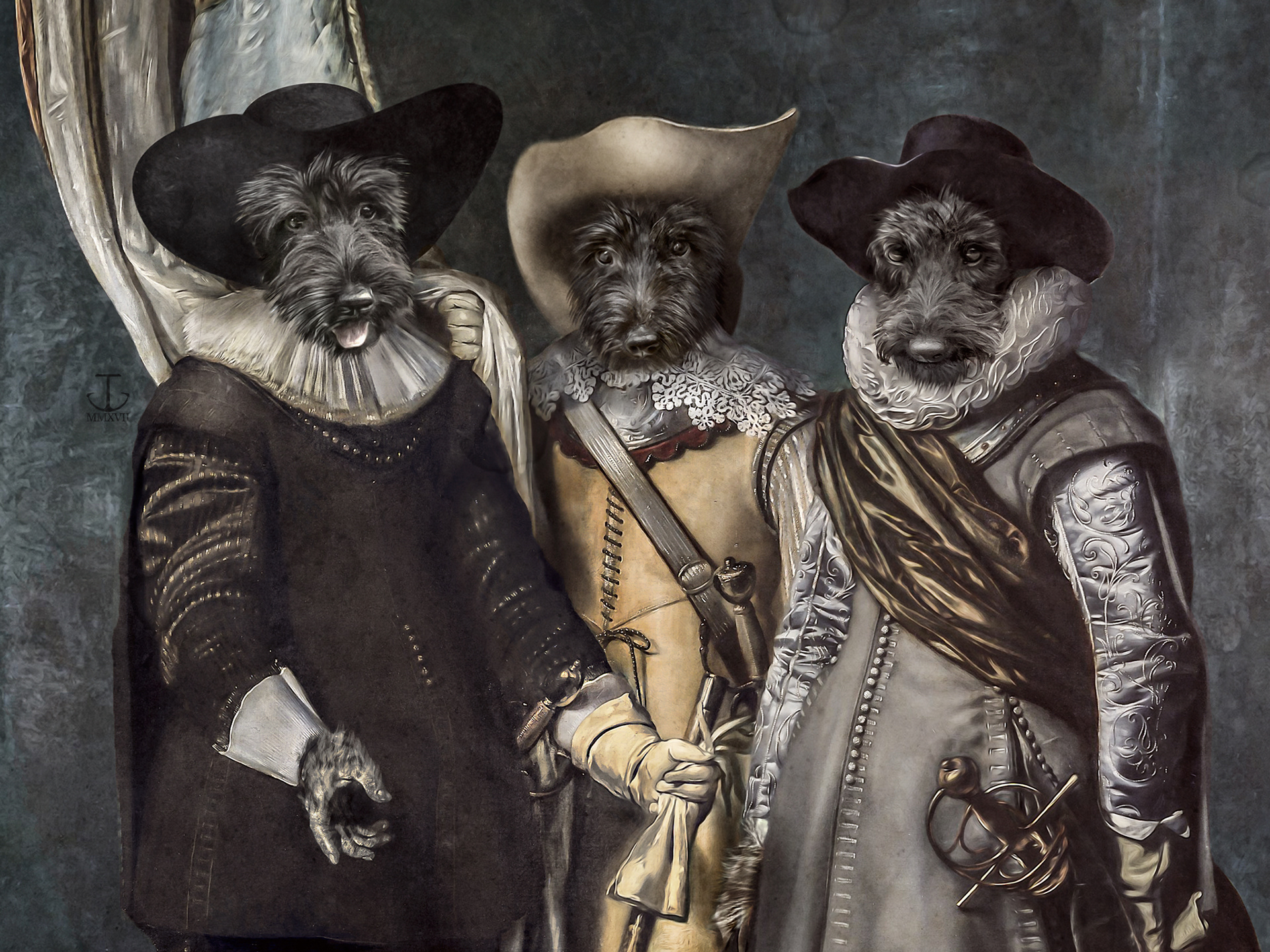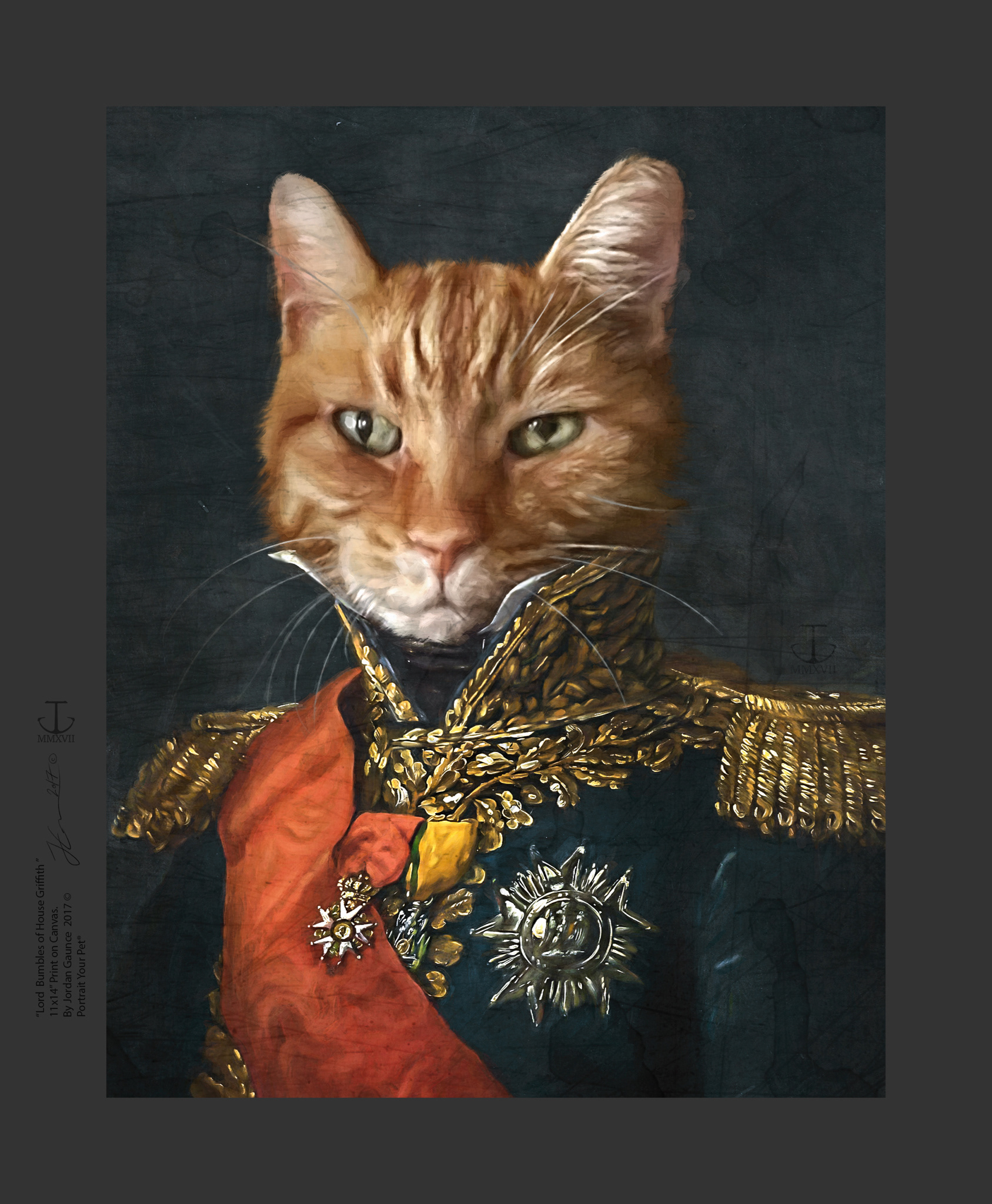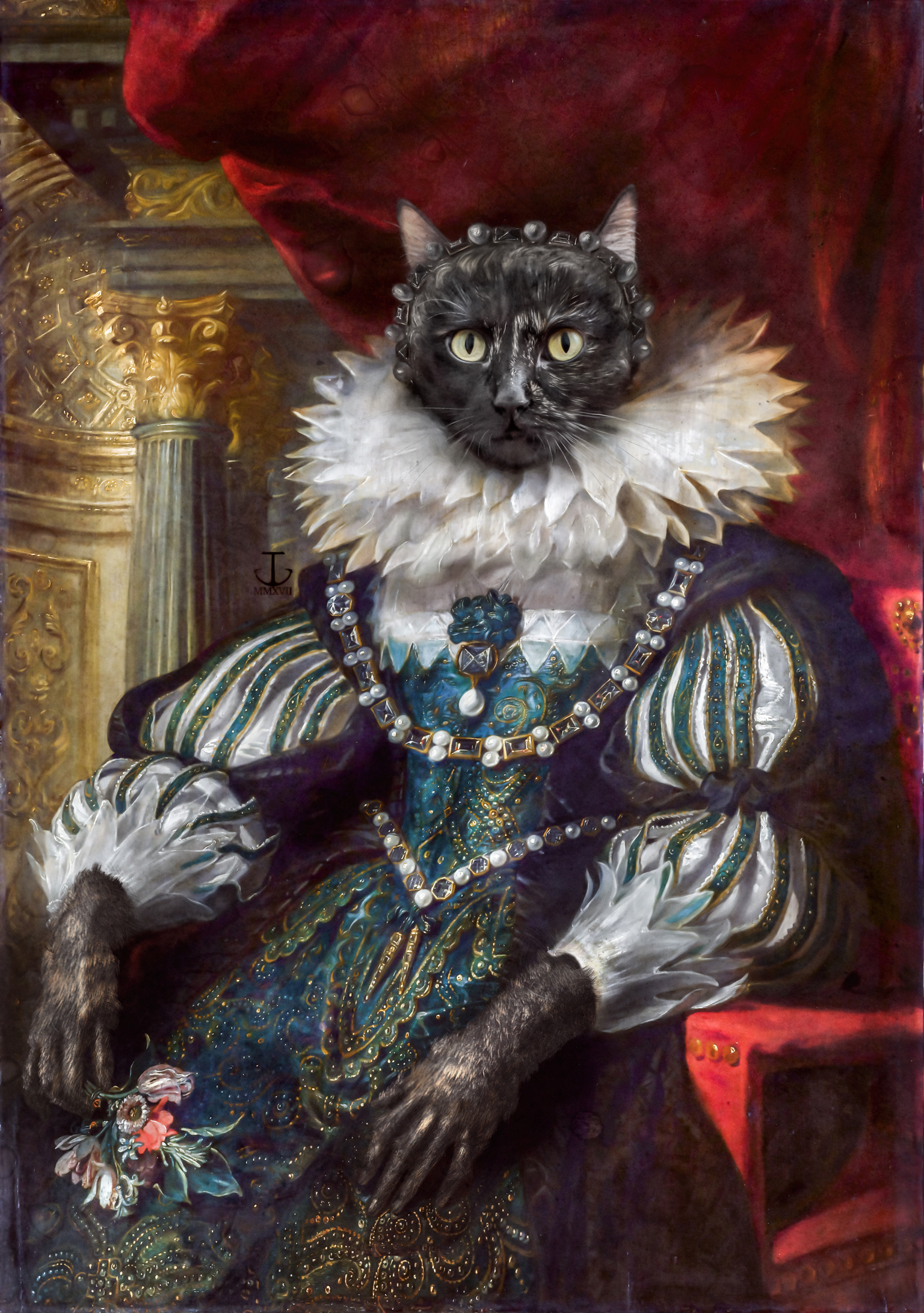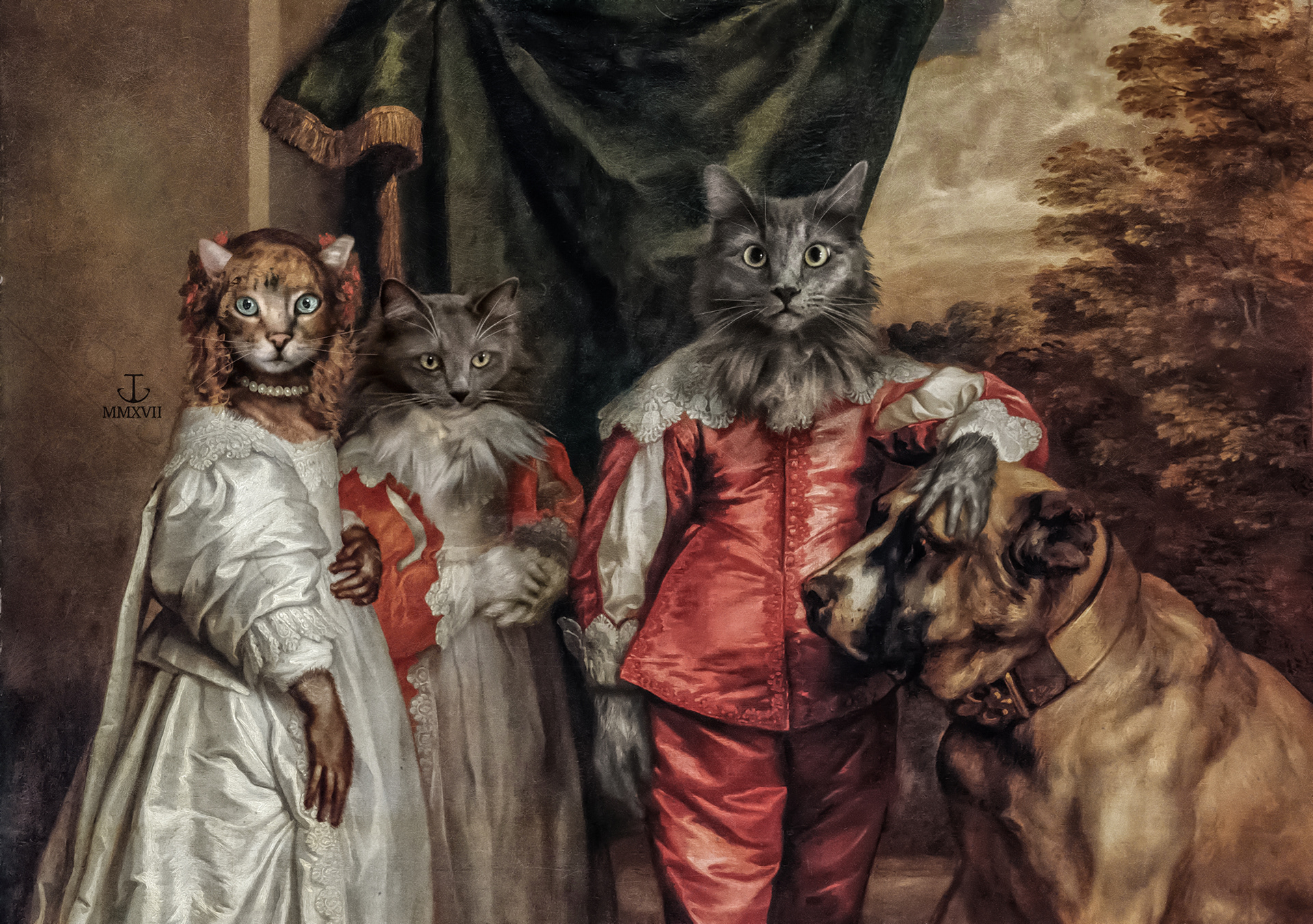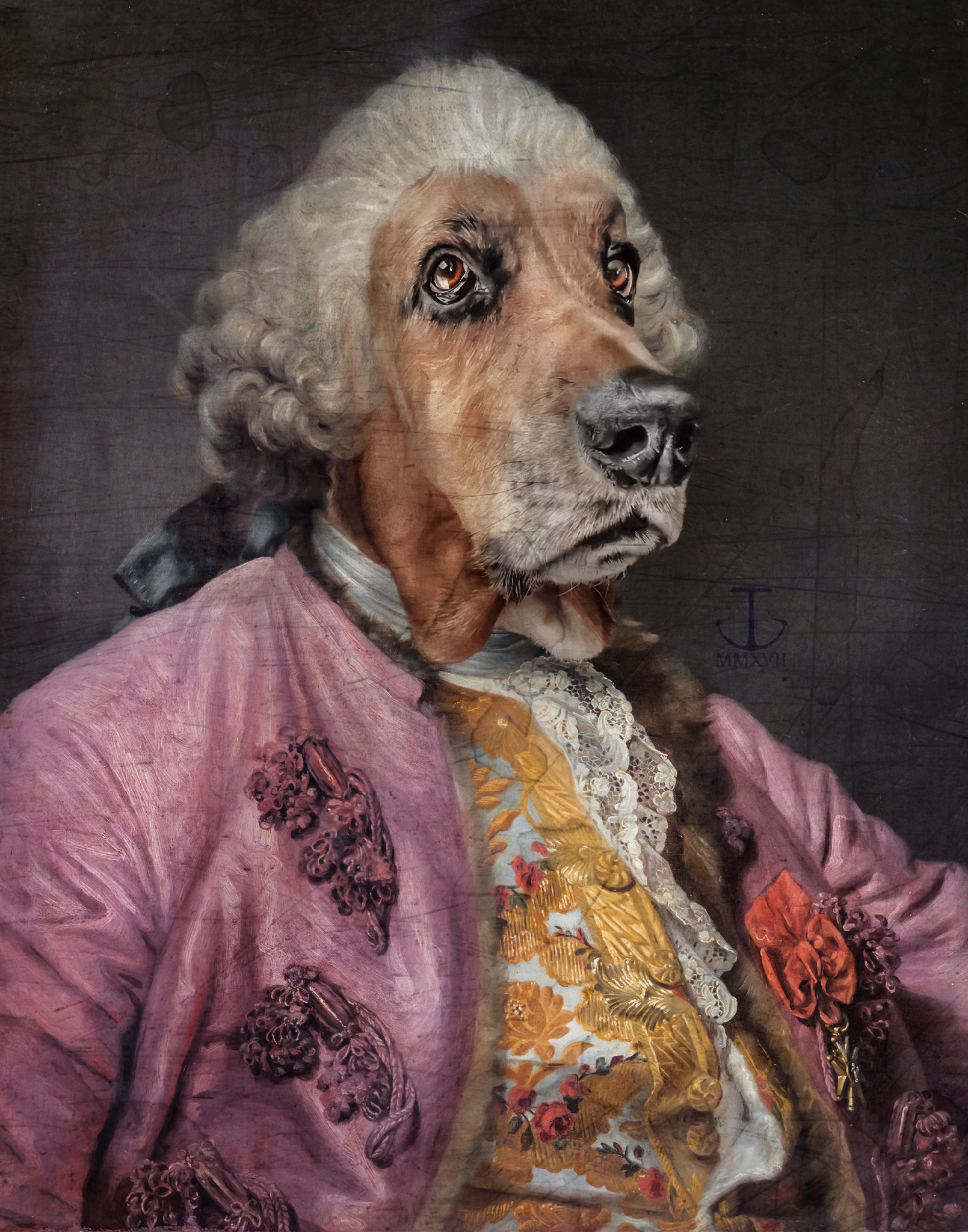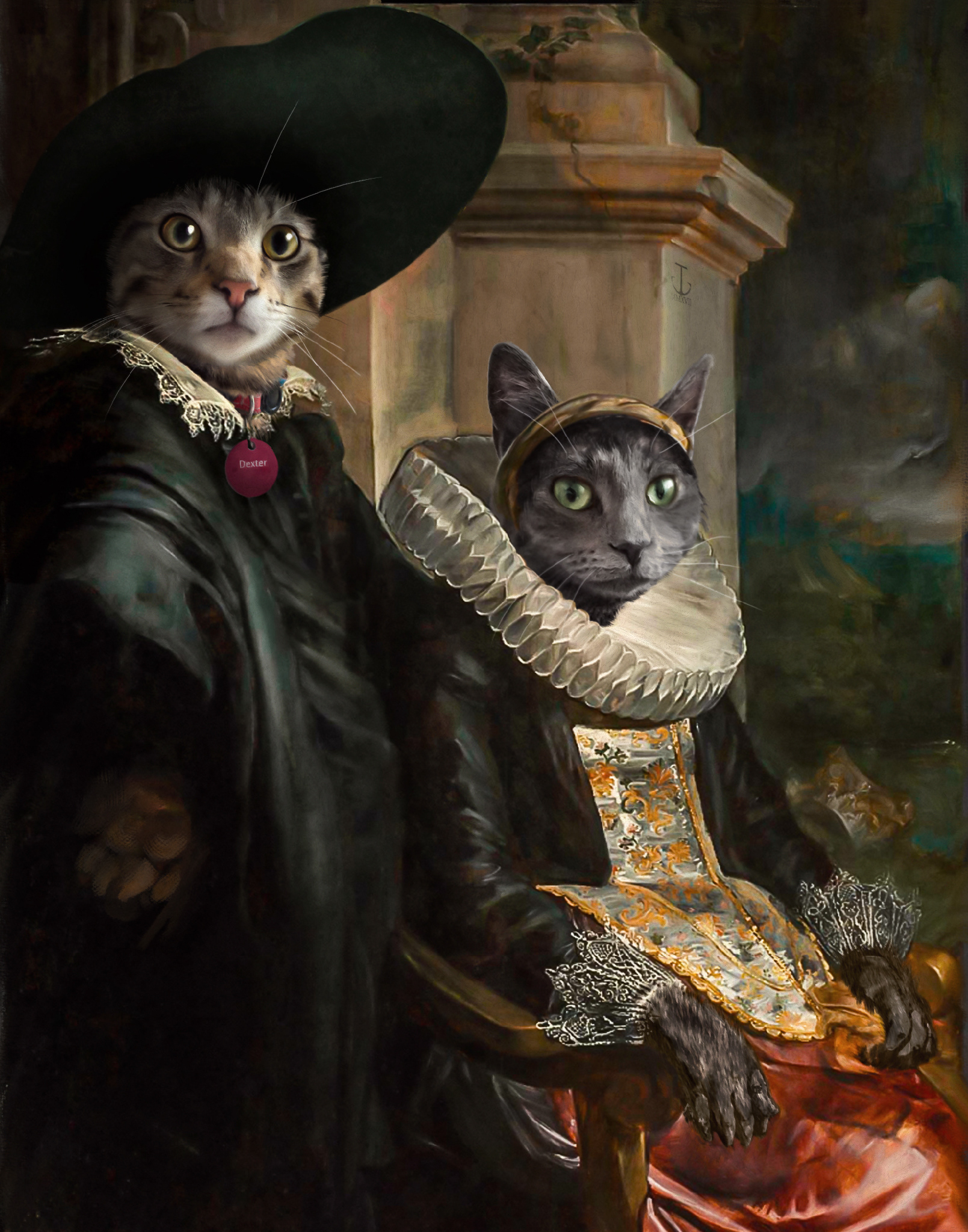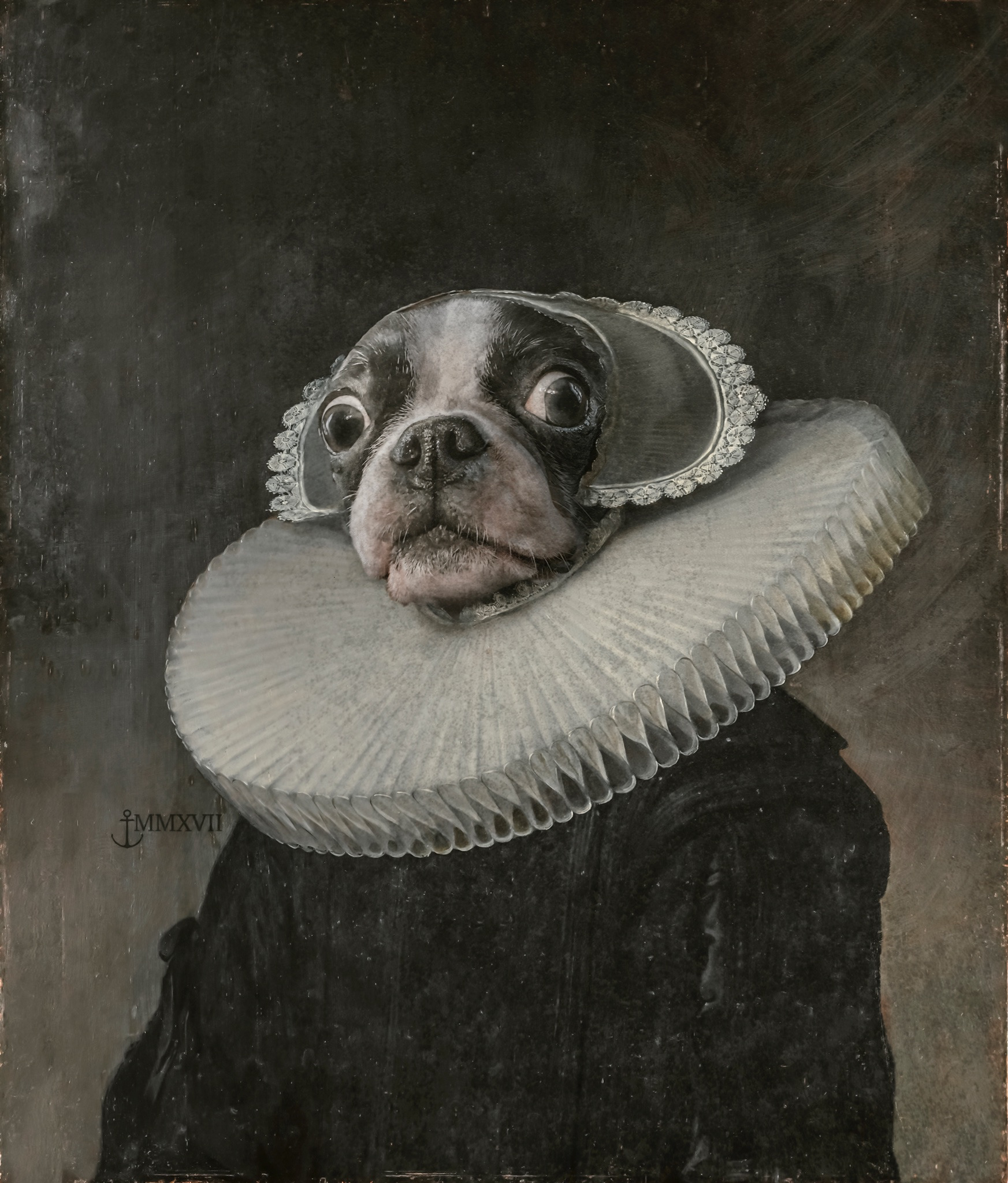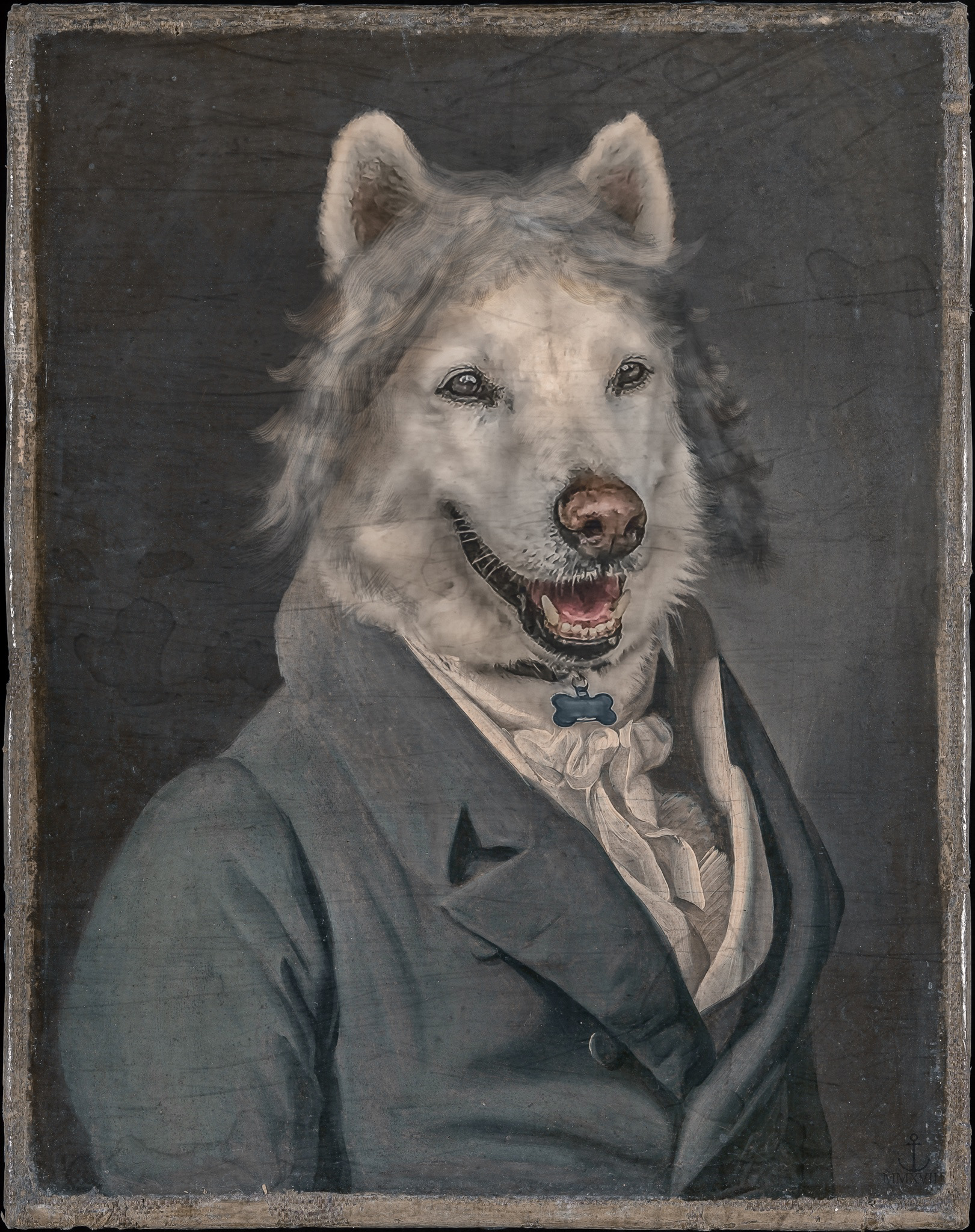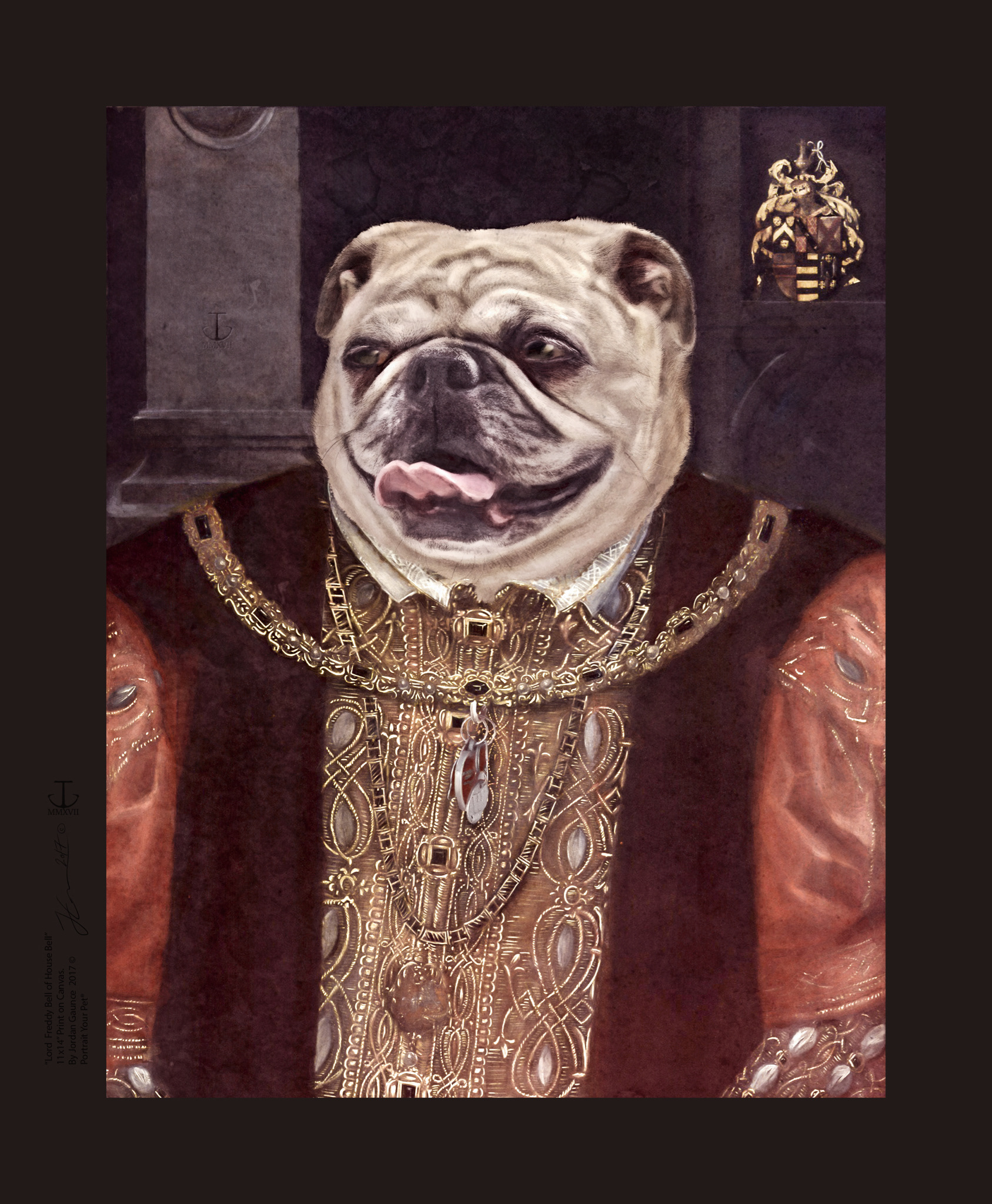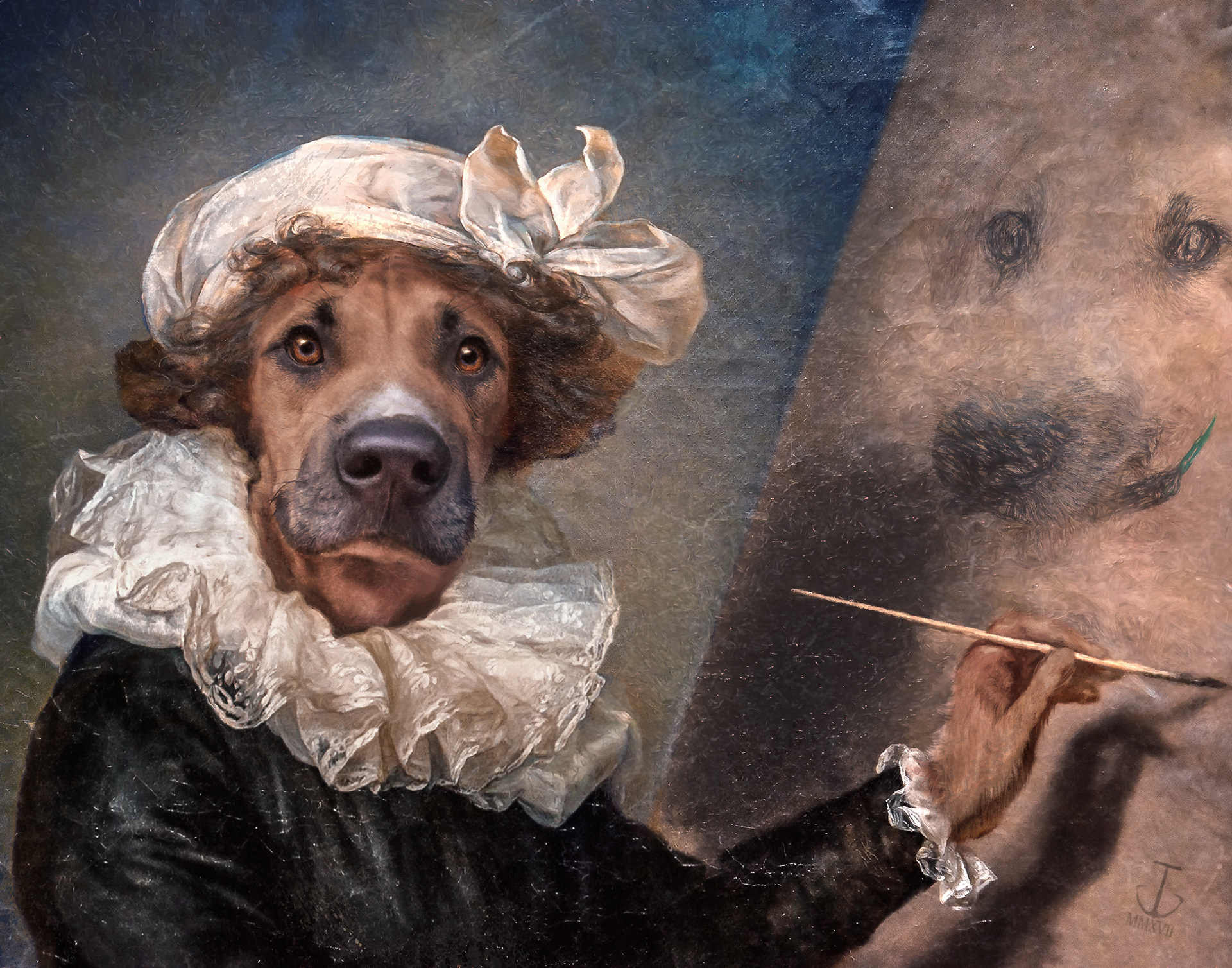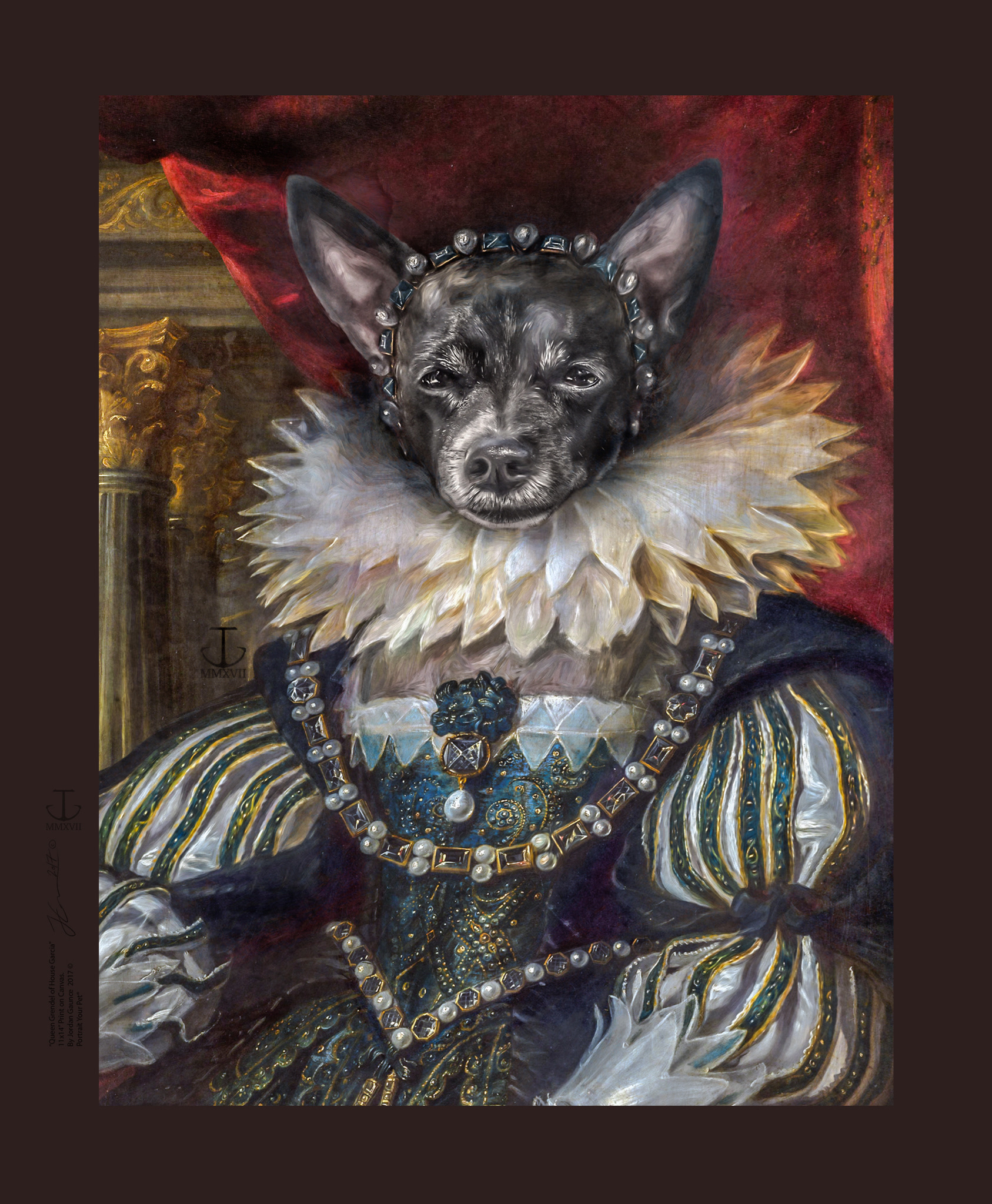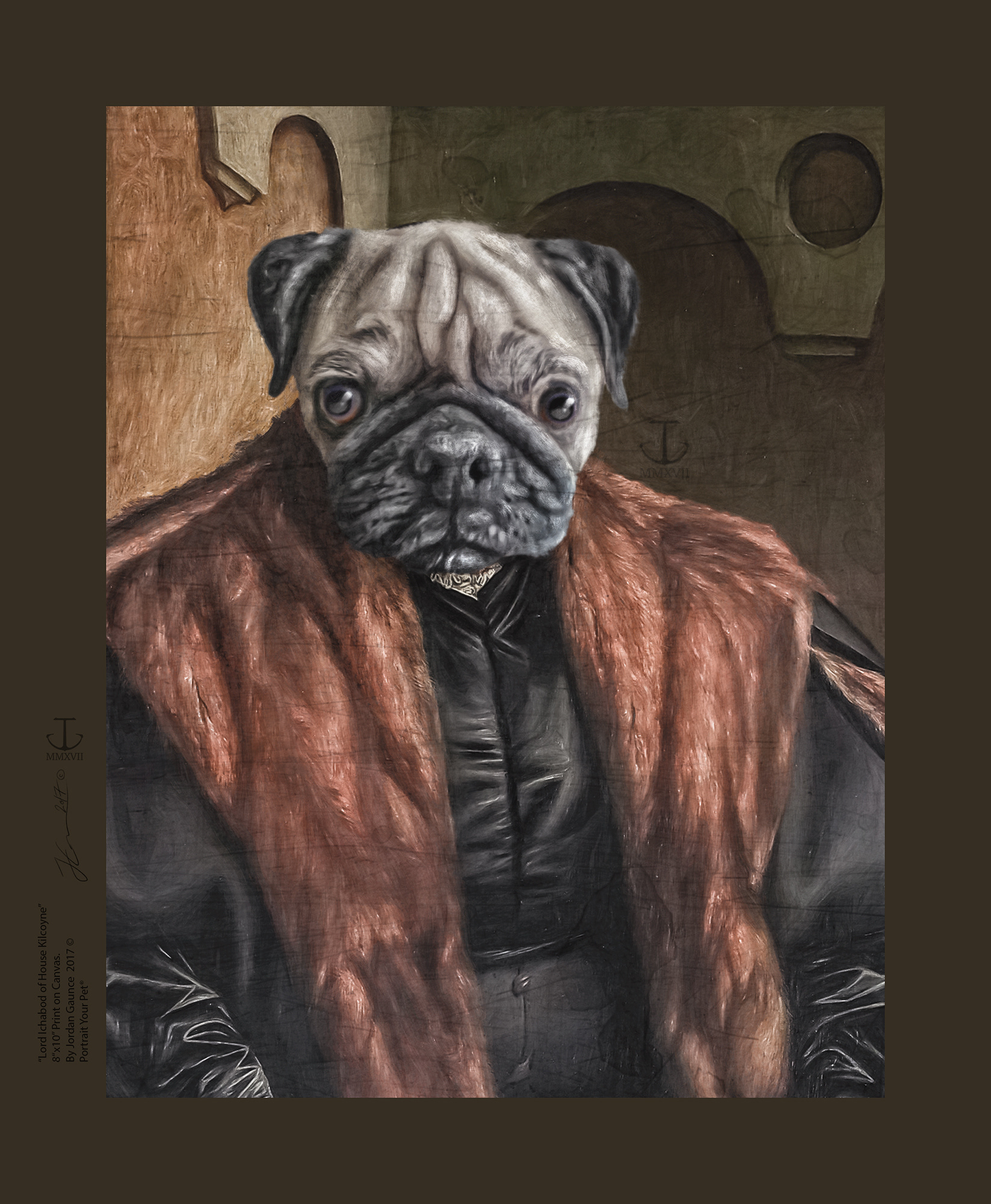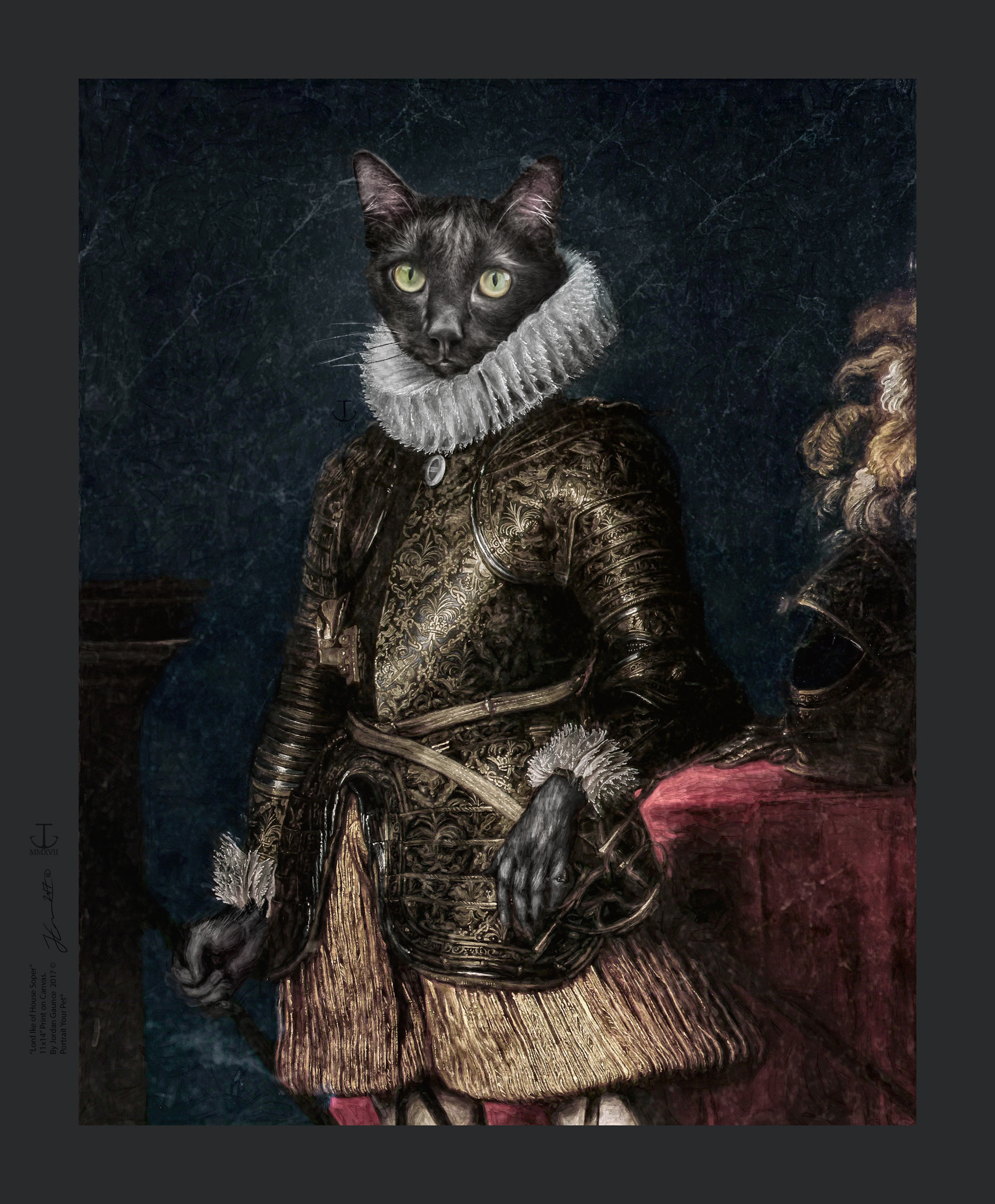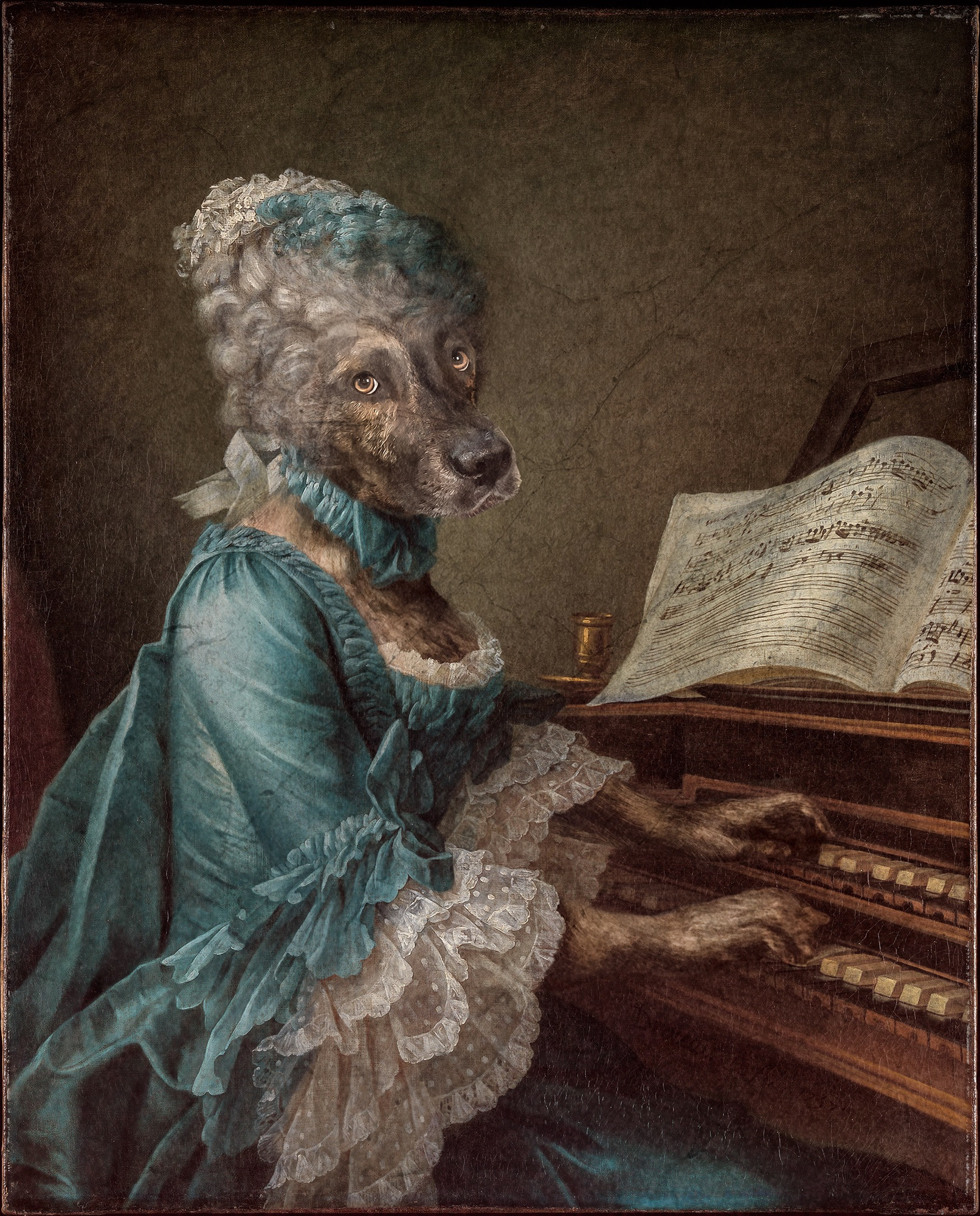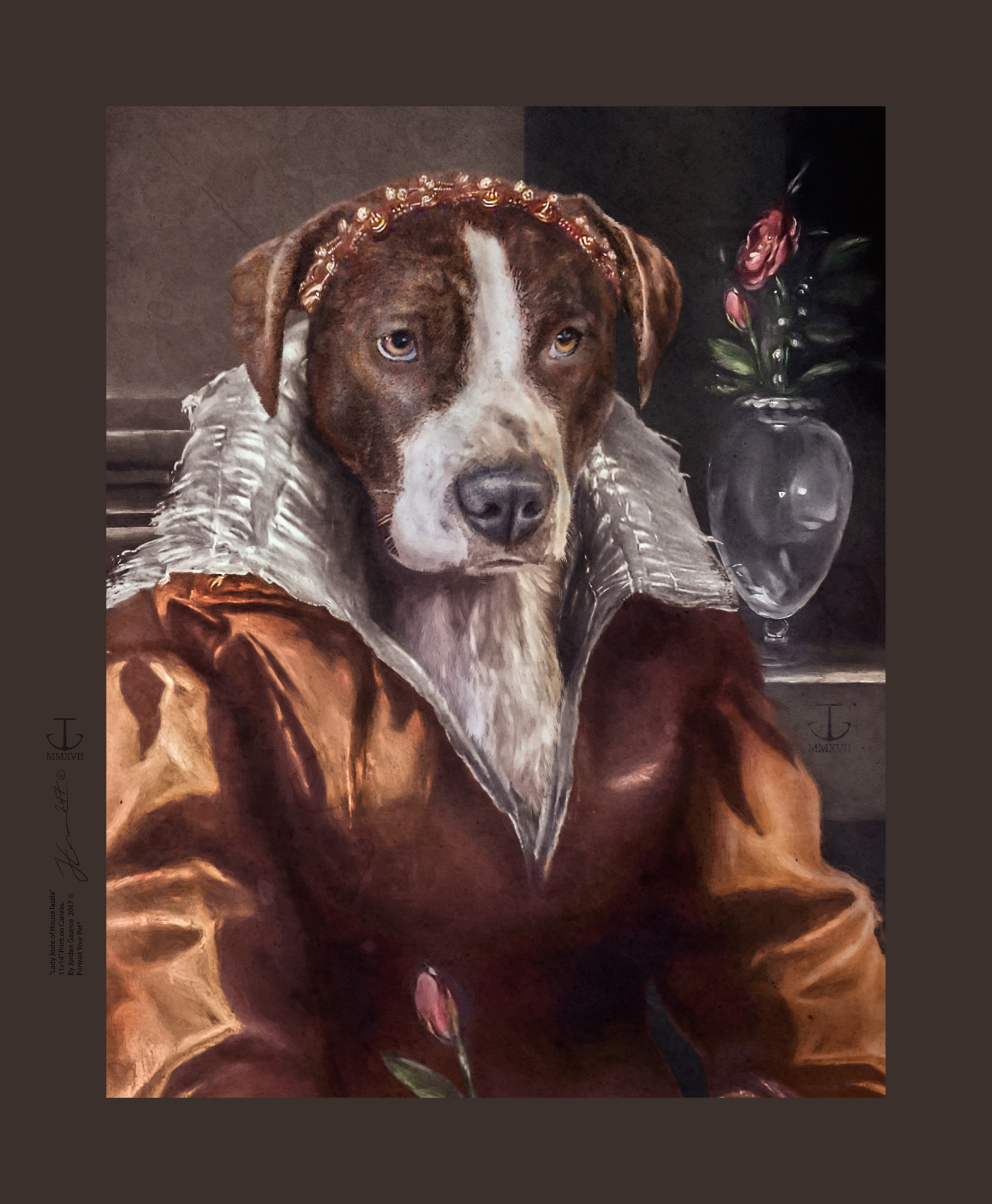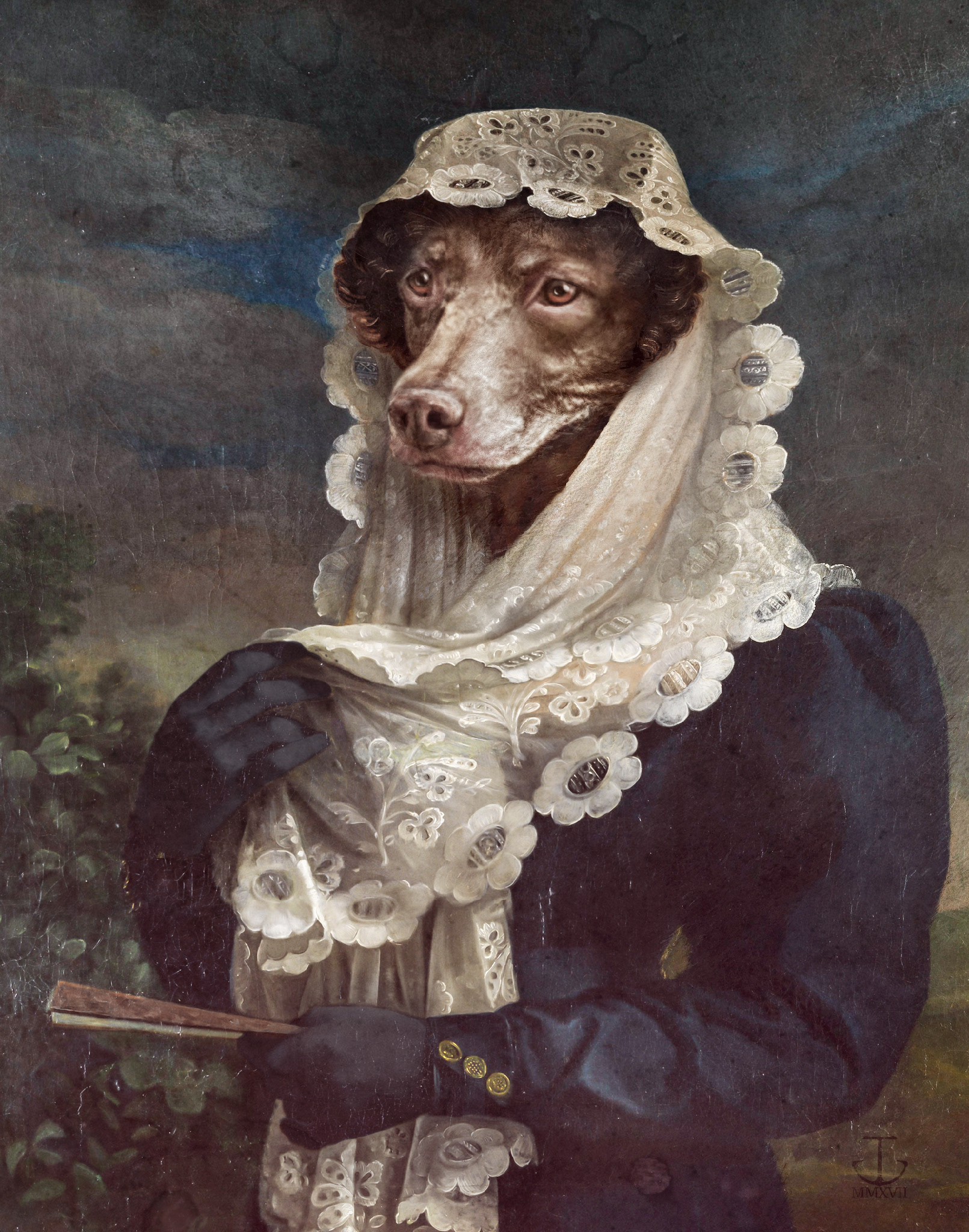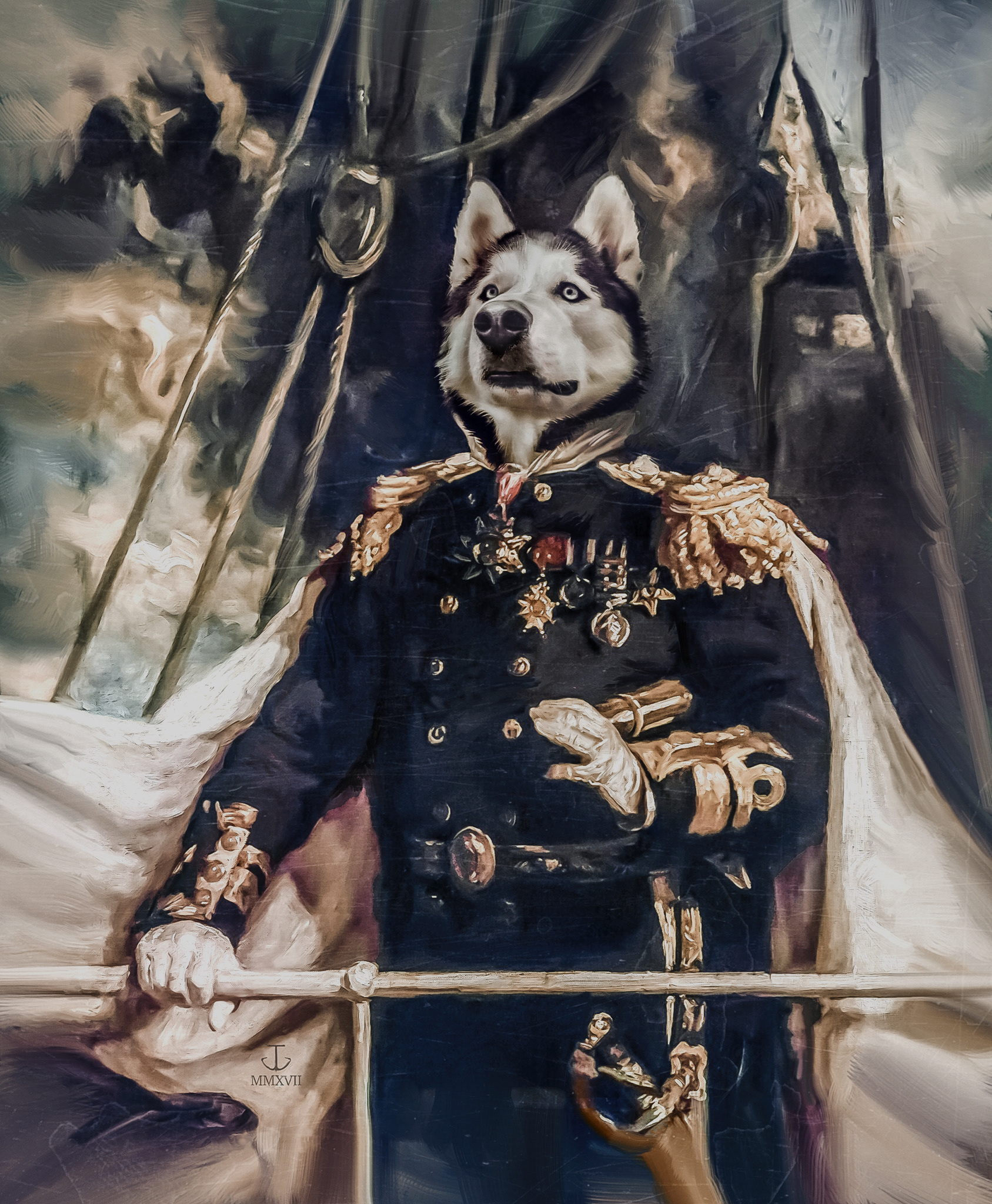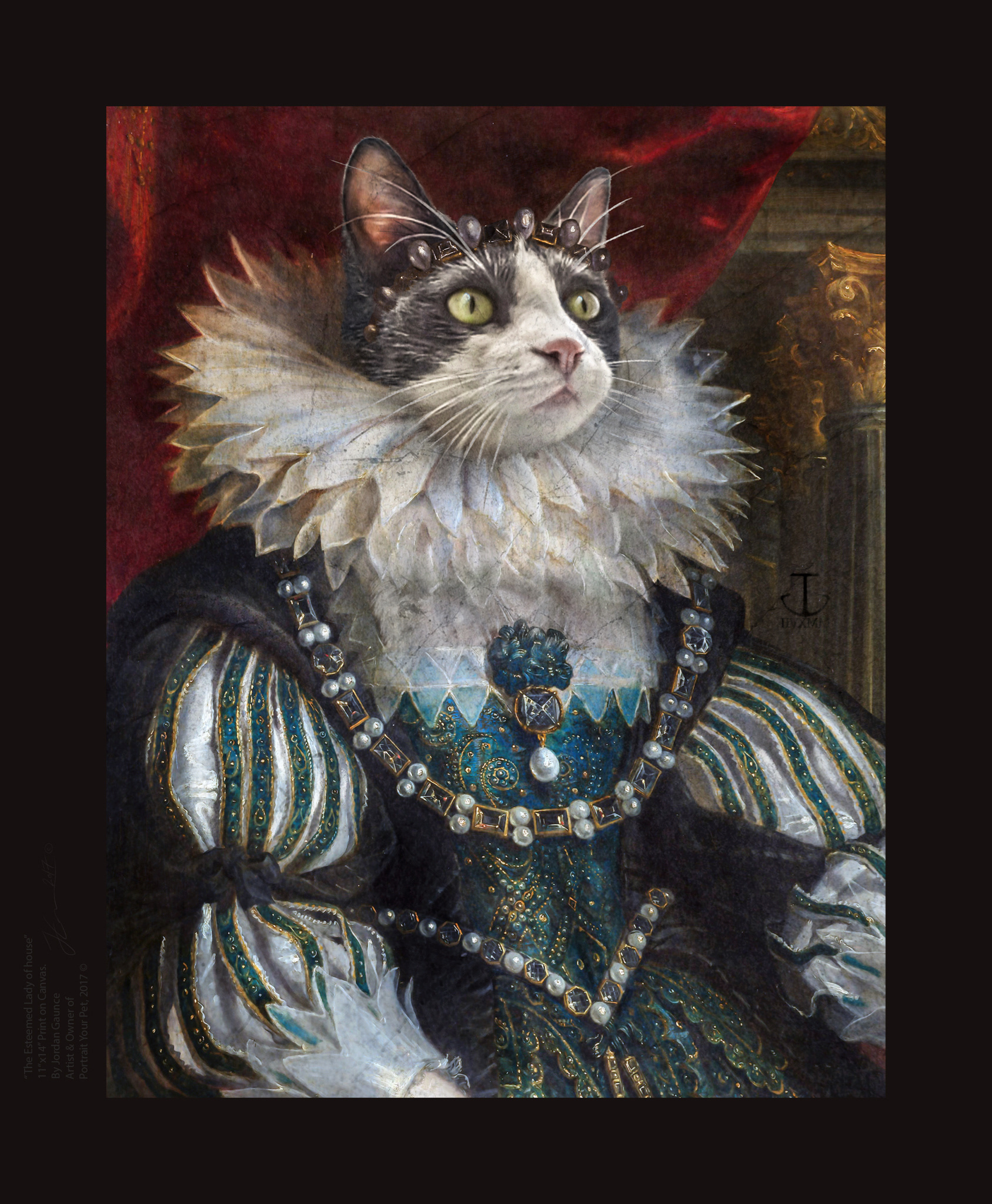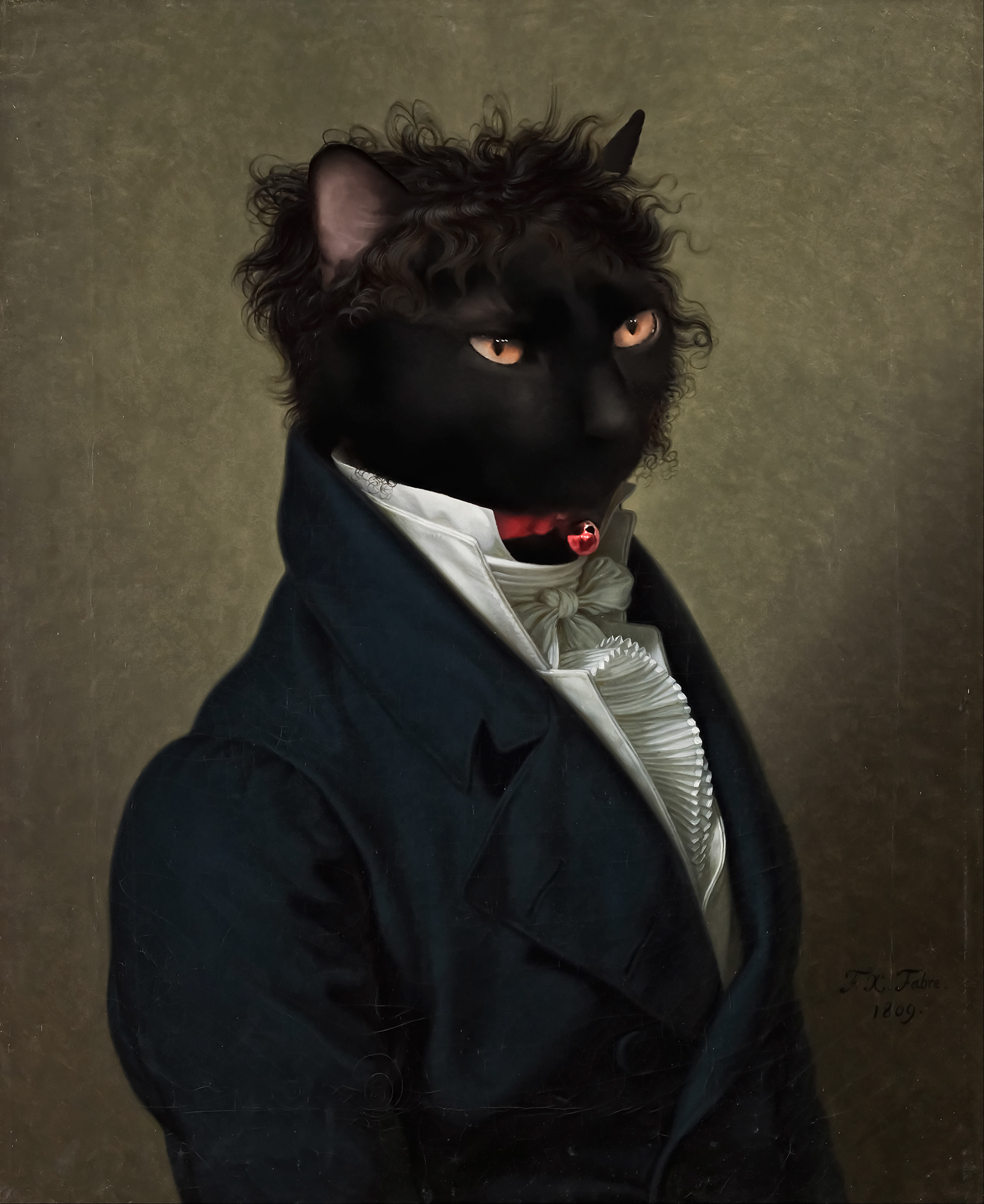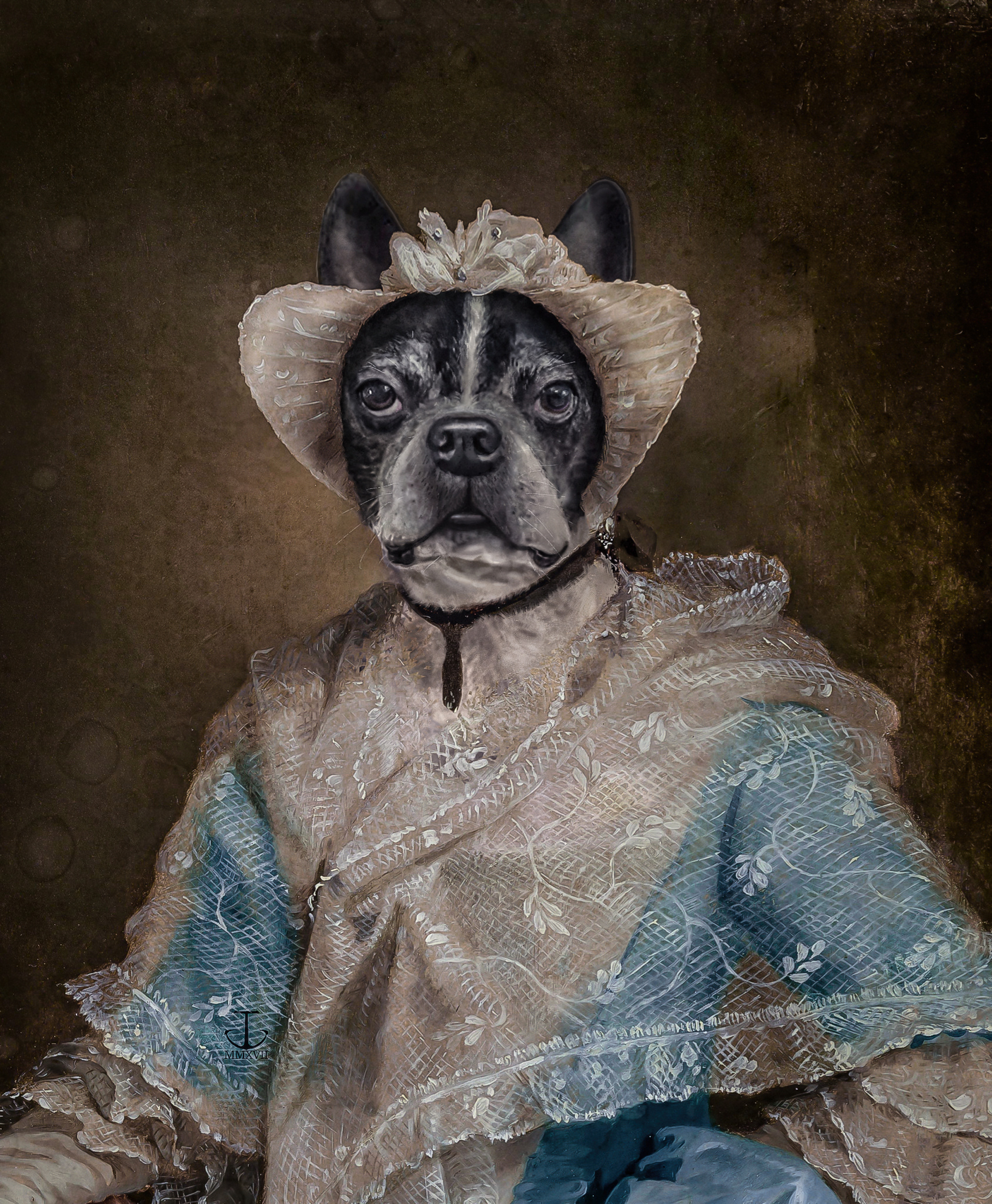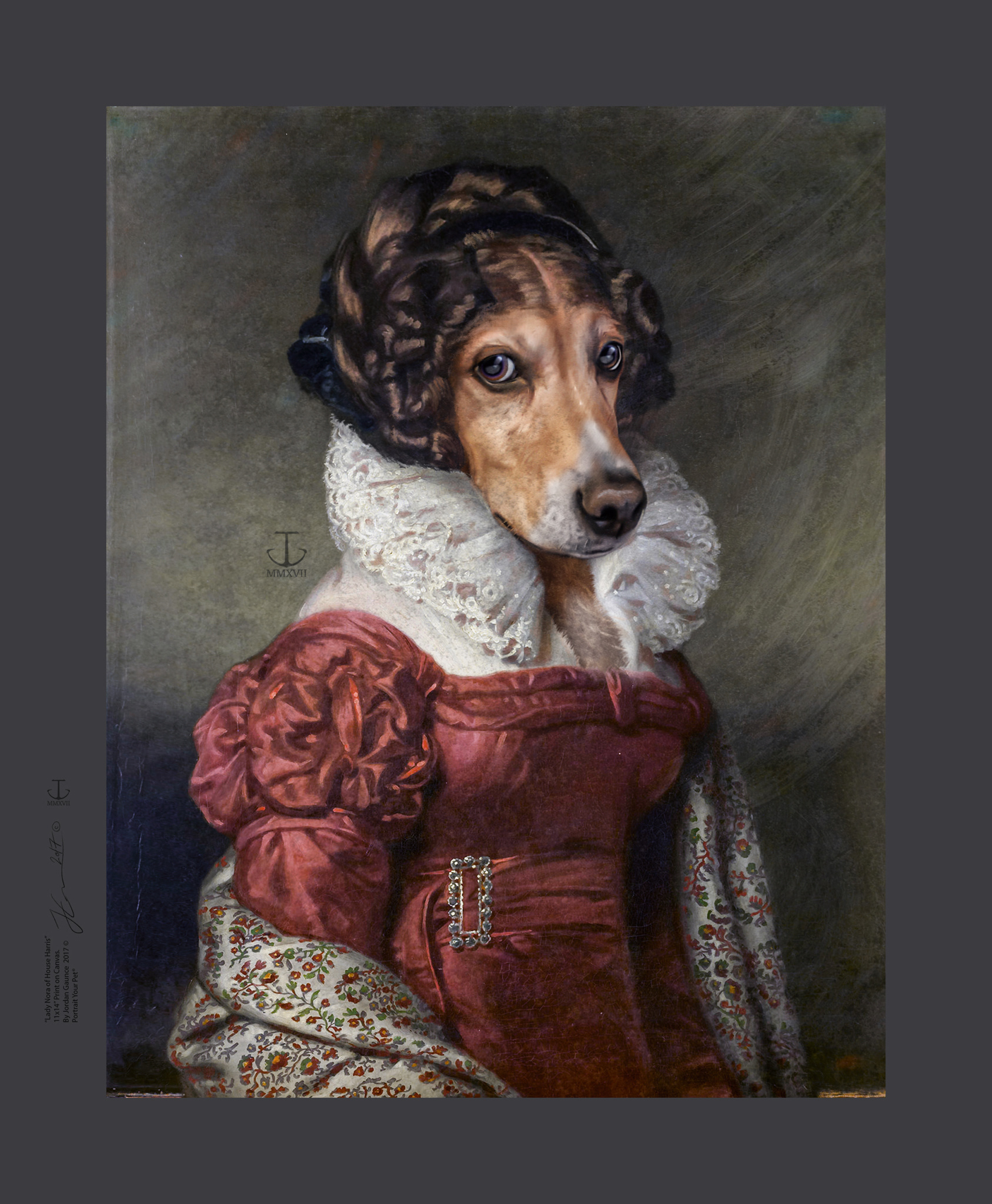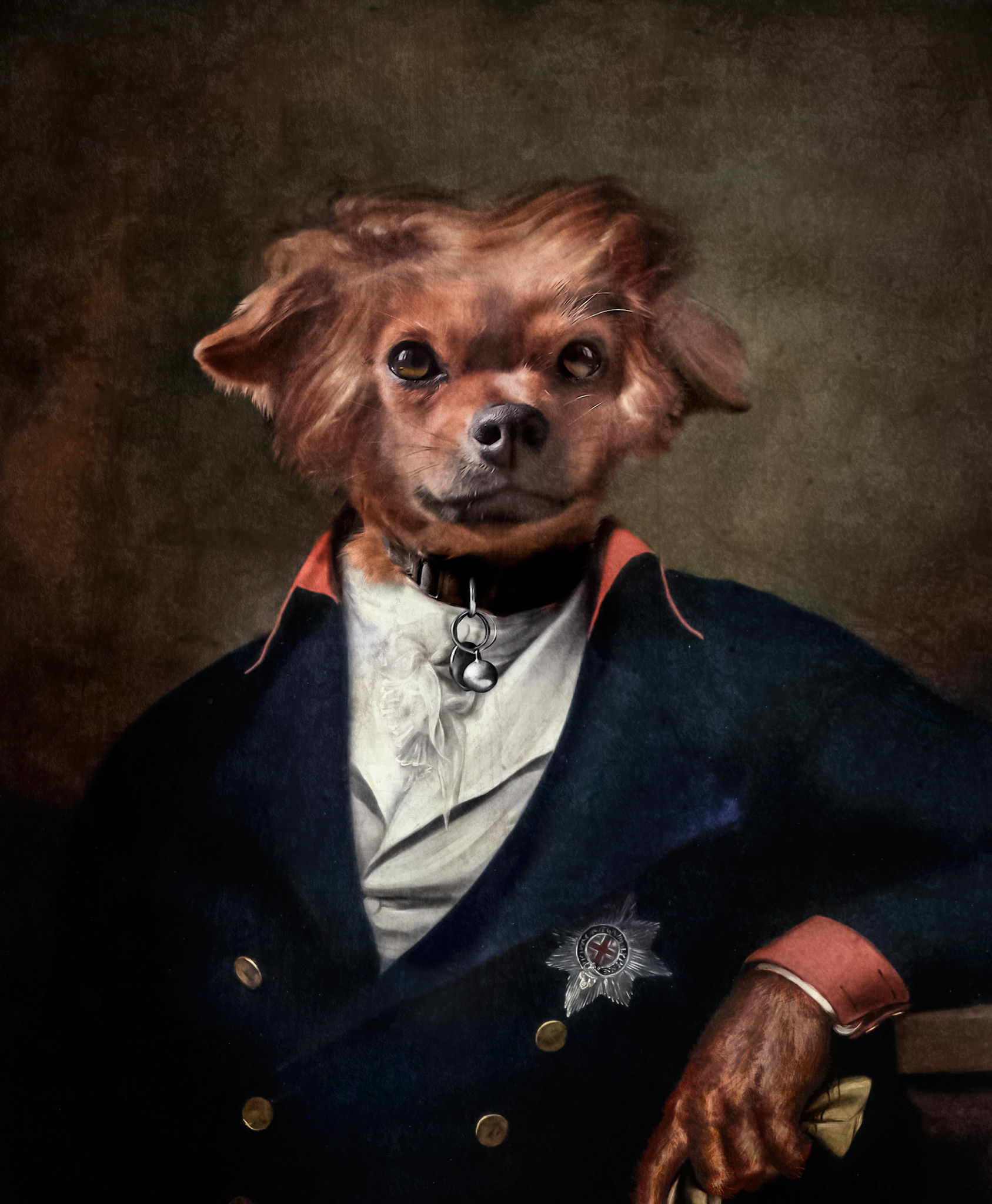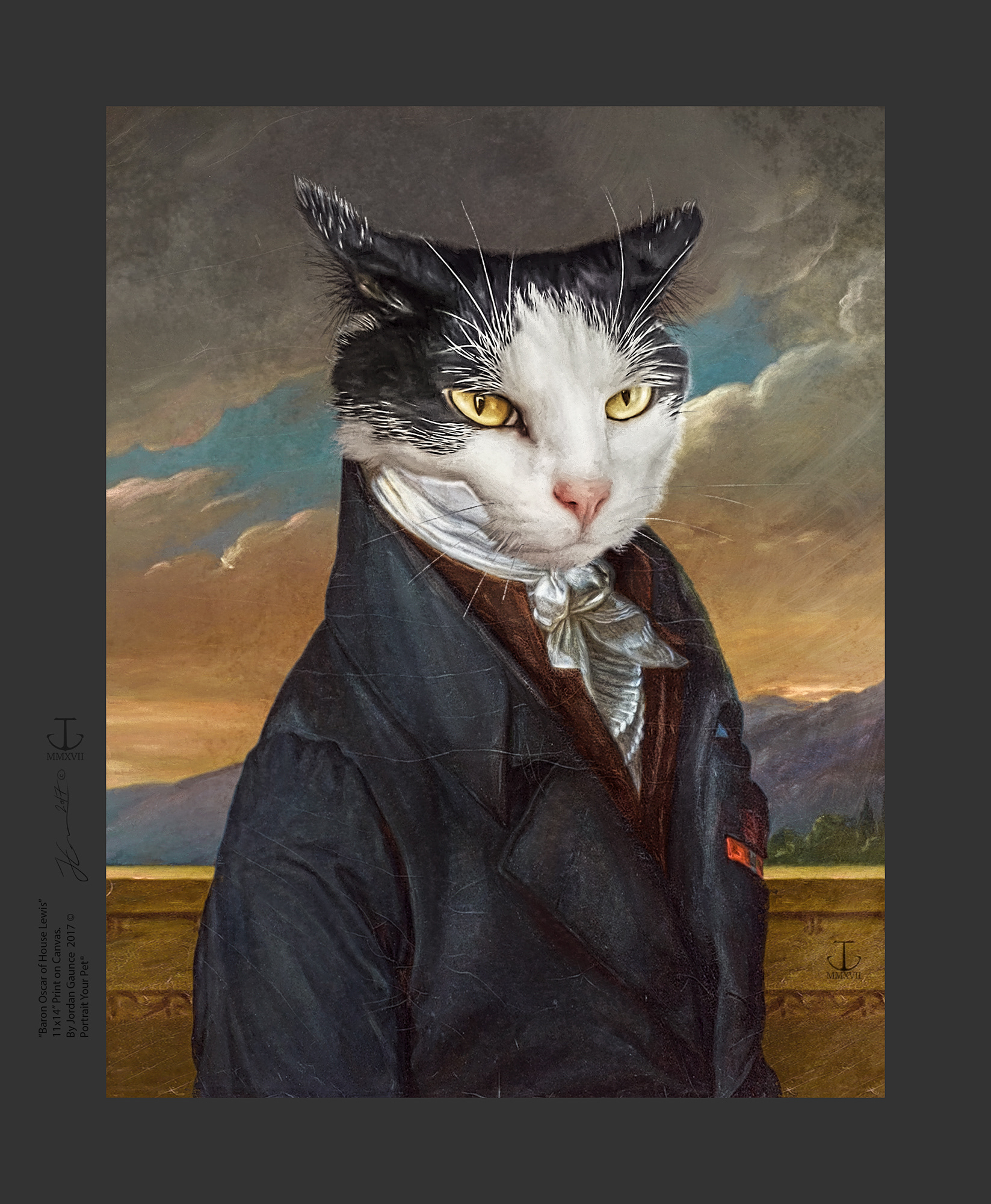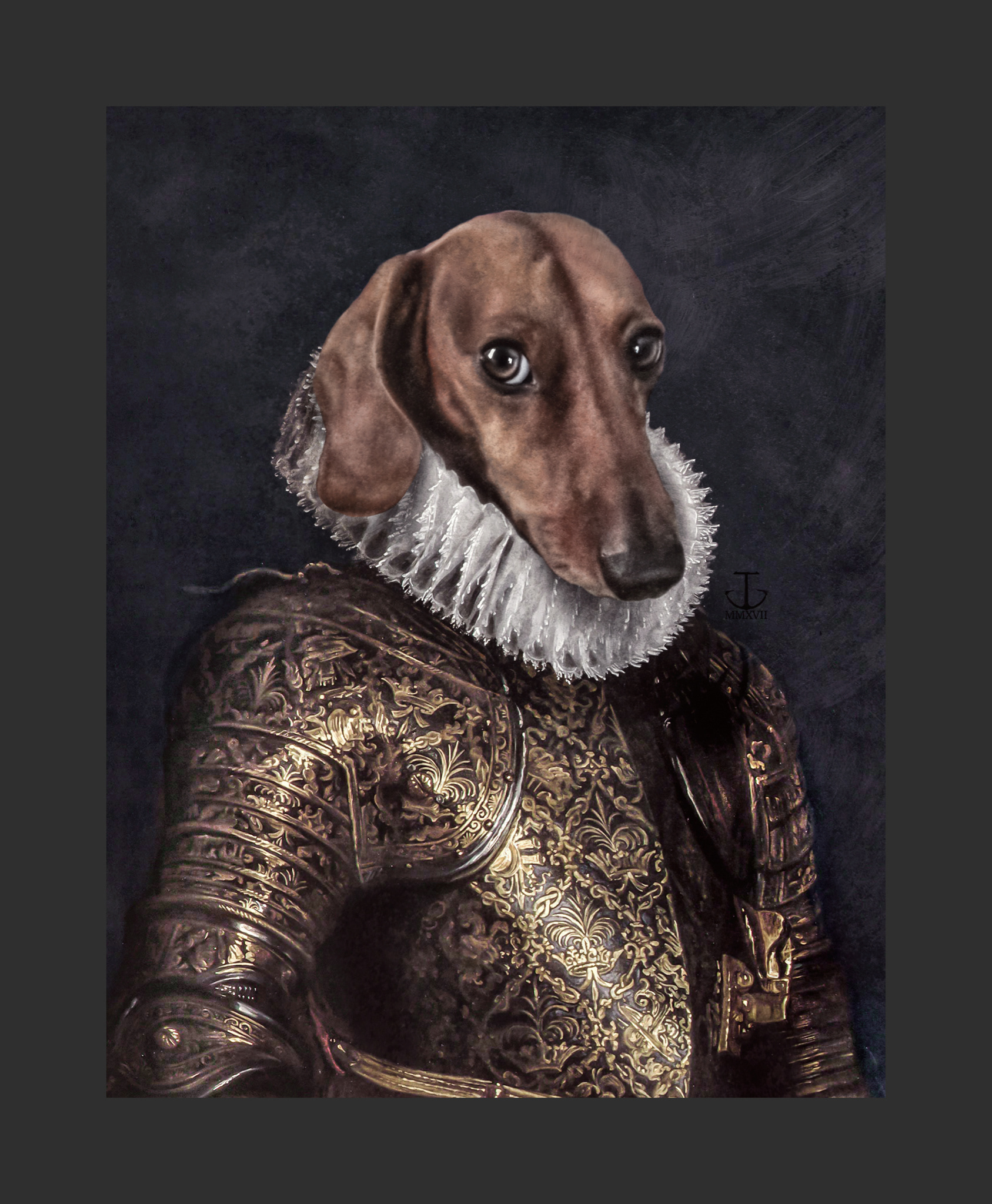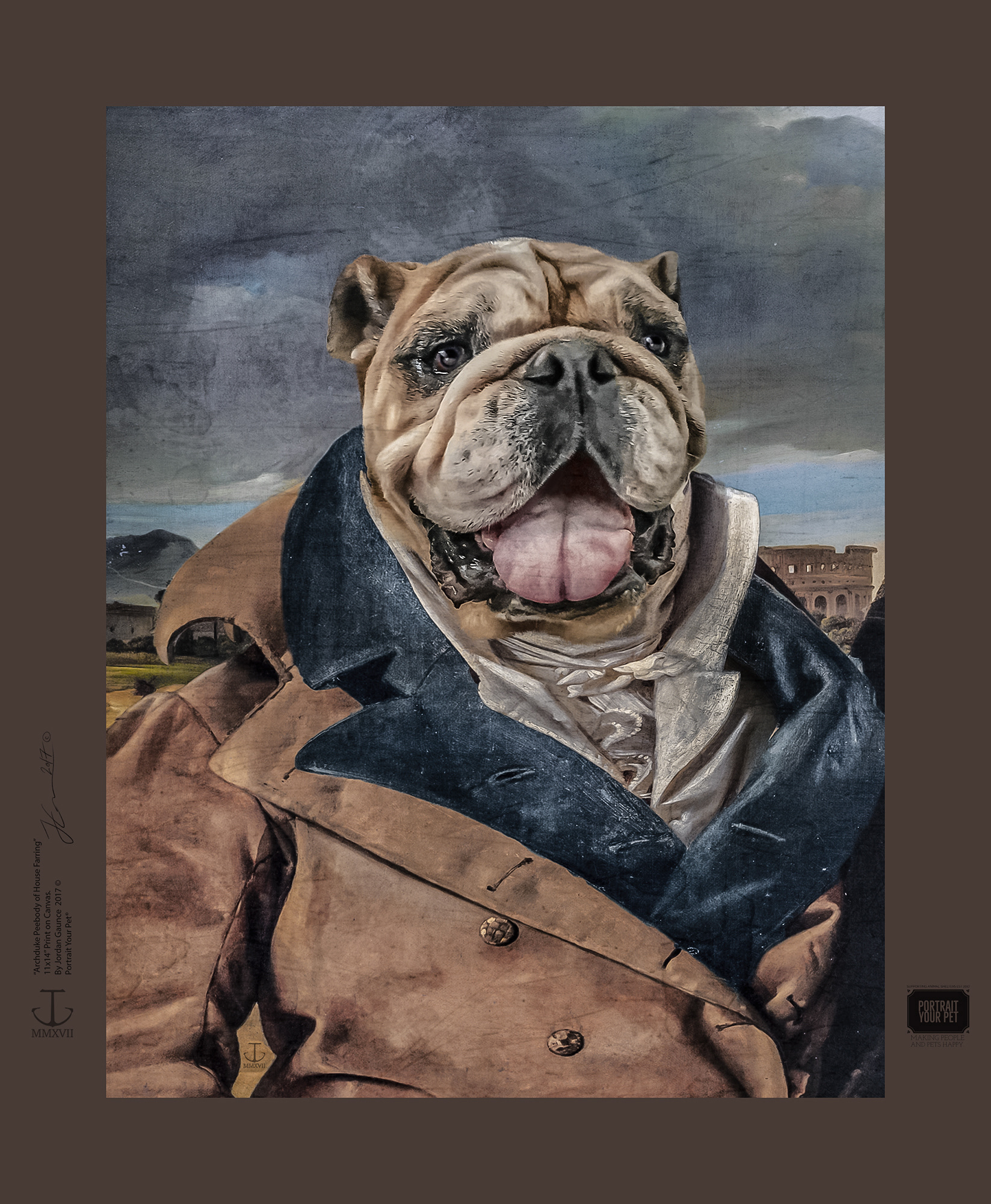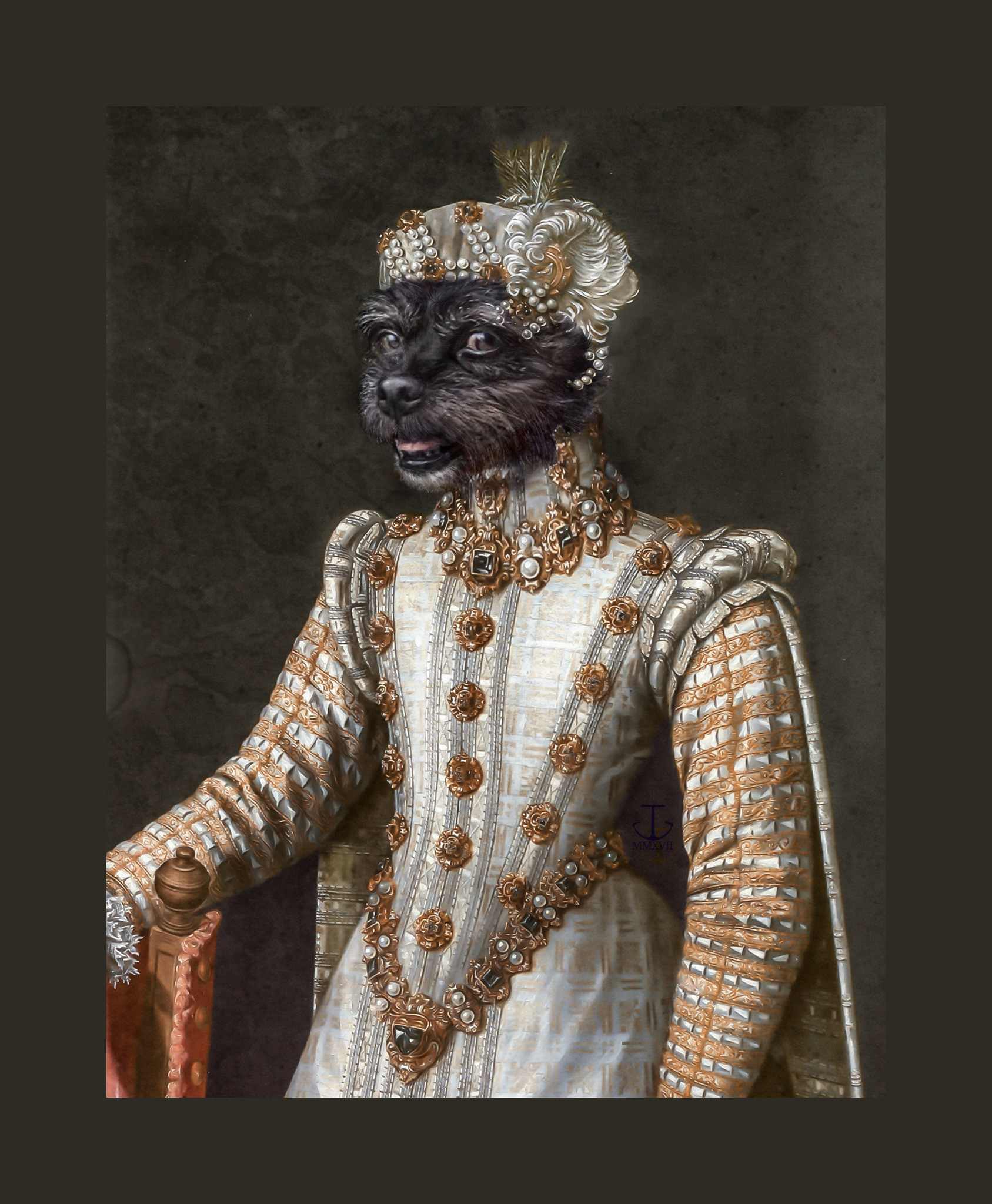 A portion of the proceeds goes to Tenth Life and Stray Rescue of Saint Louis. Copyright 2017© by Jordan Gaunce and JG Projects. Portrait Your Pet, an Etsy store.